José Bastos, Director at knok, explores how data from remote diagnosis will alter healthcare and discusses how knok will play its part in this digital transformation journey
In "The Sun Also Rises", when they asked Mike Campbell, a veteran war, how he went bankrupt, he replied, "Two ways. Gradually, then suddenly." That's precisely how we feel about the change that will rush through healthcare: the effects are gradual, then sudden.
Healthcare is a trendy topic that the pandemic has boosted. Worldwide changes in Government policies and a massive increase in venture funding are quickly promoting healthcare's digital transformation.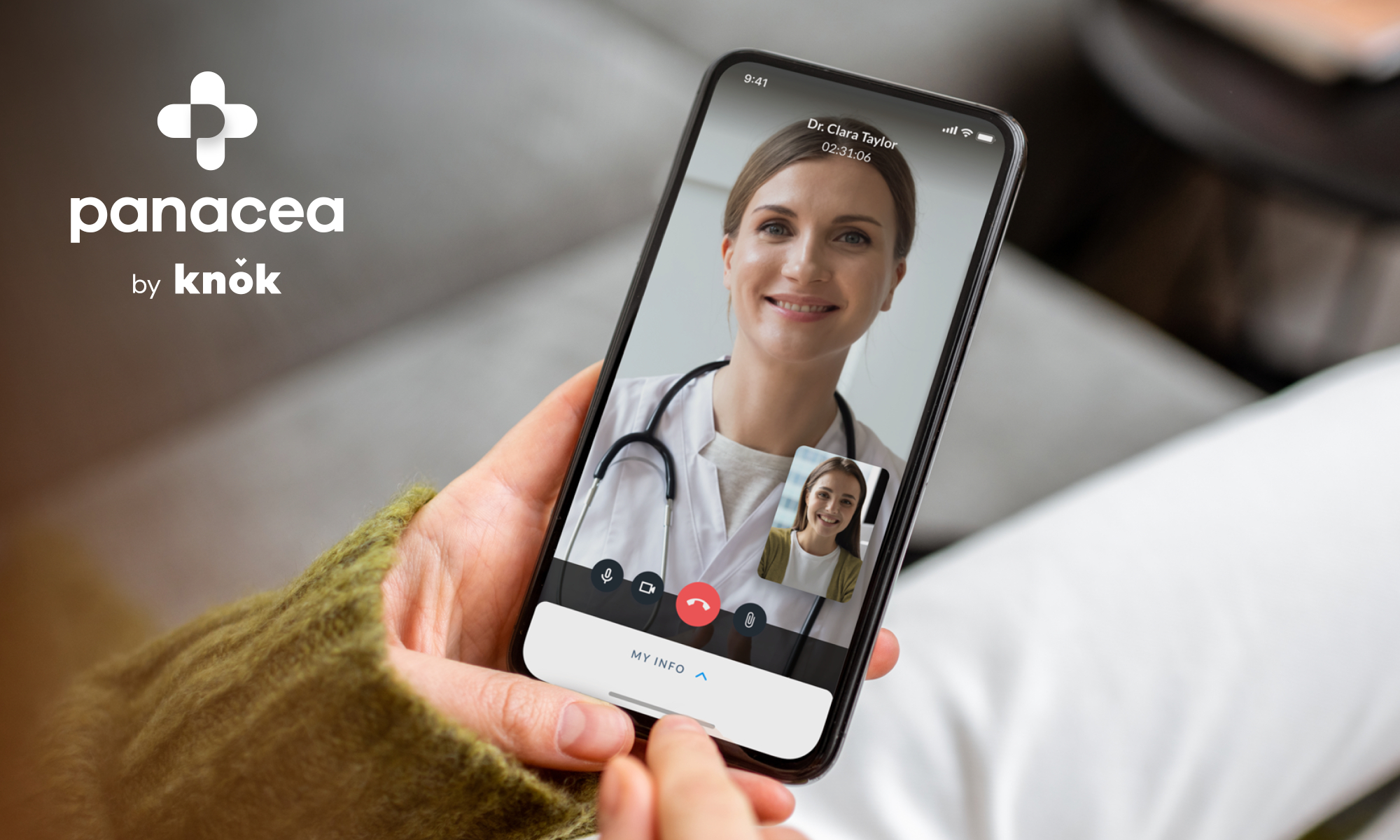 Despite the seemingly fast pace, we're still on the "gradually" side of the effect. Once data comes into play, changes will "suddenly" accelerate and enter the mainstream. Significant breakthroughs in technology enable collecting, storing, processing, analysing, and distributing data seamlessly, allowing for areas such as telemedicine and remote monitoring to lead the way.
To deliver an excellent remote experience, though, the first step is to create an onboarding flow that smoothly drives patients to the appointment by guiding them through critical workflows. Similarly, health providers need to ensure patients stay engaged and informed of any future new medical practice capabilities (such as the availability of appointments over video conferencing).
Imagine the power of such a streamlined, albeit thorough onboarding process in preparation for an appointment.
The patients come in and report their symptoms through an AI triage system that also gathers relevant biometric data before the appointment takes place: heart rate, SpO2, respiratory rate, blood pressure and temperature. All of this with no devices, no complexity – just the essential triage readings gathered before an appointment through intelligent questions and the readings from the camera of a smartphone or a laptop.
Bringing the Vision to your Practice
As a health provider, you will write your diagnosis and record it on your Electronic Medical Record (EMR) while sharing files and images through image recognition software. That's where the magic happens: having all this data feeding the AI algorithm, enhancing the quality of AI triage (and later diagnosis) which, in the end, will contribute to improved accuracy with such a deep and powerful array of data gathered from real patients and real practitioners.
It will help you because your (digital) patient comes pre-screened with a proposed diagnosis that you will analyse and validate as a practitioner. It's quite powerful when you think of the time you save and of the impact, it will have on your overworked and overstretched practice. It will also benefit the patient and the system as a whole in terms of speed and cost. The practitioners' time is ultimately the limiting factor to any medical practice: it's your highest prized asset that you must preserve.
With such a robust software system in place, imagine the potential for increased efficiency for your medical practice, coupled with increased patient satisfaction and better clinical outcomes. That could be your reality in just a couple of months.
Better data and machine learning tools will contribute dramatically to improved remote diagnosis and reduce healthcare services provision costs. Better and improved clinical outcomes will translate to increased efficiency and patient satisfaction. That's the 'suddenly' moment I mentioned before. Clinical practices will have a powerful incentive to adopt fully integrated technologies because patients will demand them, and practitioners will vouch for them.

Data interoperability, proper patient ownership of their data, and medical information management will ensue, empowering patients more than ever before to take responsibility for their health. Welcome to a new world – one that will be here over the next five years. And where everyone will have access to better healthcare services, regardless of where they live.
That's our vision: to create a world where everyone has timely access to quality healthcare through technology – compassed by our mission to improve access to quality healthcare for everyone and everywhere.
A vision well represented by knok |Panacea – an integrated healthcare management platform that physicians will confidently adopt and recommend to patients who will use it without anxiety. And that payers will strongly endorse because of the positive, quantifiable impacts in quality of care and associated cost reductions.
knok | Panacea
The leading fully-integrated Telemedicine Platform. Purpose-built to improve Patient Engagement, Health Team Collaboration and drive your Medical Practice Revenues. Every time & Everywhere.
*Please note: this is a commercial profile
Editor's Recommended Articles