Wilfred Rouwhorst, Project Coordinator of PJ.37 ITARO, discusses the importance of boosting SESAR Solutions toward pre-deployment whilst minimising the environmental impact
The main aim of the highly ambitious SESAR2020 Wave3 Project PJ.37 ITARO (Integrated TMA, Airport and Runway Operations) is providing a fast track to improve terminal airspace, airport and runway operations throughout Europe, while enabling greener flights and improved punctuality (e.g. less delays) thereby contributing to Europe's 'Green Deal'.
As part of the Innovation Action, a few separate Very Large Demonstration (VLD) like activities are foreseen in the timeframe of 2021-2022. The project focuses on the integration of several SESAR solutions and (pre-)deployment items, already validated to high TRL levels individually, but being combined for the first time in an operational environment. These endeavours foster bridging the gap from R&D to (pre-) deployment. Another large component covers complementary (validation) activities to support maturing two ongoing Wave2 SESAR Solutions, optimizing the overall network performance whilst retaining the individual solution benefits, for instance increasing capacity or greening the environment.
VLD-like activities
Real-Time Simulations (RTSs) for inbound traffic to Amsterdam Airport Schiphol using NLR's ATC Research Simulation facility (NARSIM) and a flight trial in a preferably high-density Dutch TMA (like Schiphol) are setup. The NLR RTSs, demonstrating RNP-based arrival and approach operations combined with Interval Management (IM) operations and environmentally favourable Continuous Descent Operations (CDOs) are inherently aimed at reducing aviation emissions also in high-density TMA environments.
This RNP/CDO/IM integration is expanded to the final approach for Time-Based Separation whilst applying a minimum aircraft separation derivation via the Optimised Runway Delivery (ORD) tool from RECAT-EU Pair Wise Separation minima, Minimum Radar Separation and Runway Occupancy Time related separation impact. CDO and IM are generally initiated outside the TMA, CDOs preferably at the Top of Descent. Hence the further unification of arrival management will need an extended horizon, i.e. Extended-AMAN tool adaptation. Especially controller aspects (e.g., Controller Working Position (CWP) HMI, working procedures, workload, acceptance) and ATC tool-integration will be looked at during the RTSs, as well as assessing the impact on the environment.
To boost the maturity level and operational integration of IM with RNP procedures along a fixed-profile continuous descent, a dedicated flight test campaign will be performed by Royal NLR and DLR test aircraft.
Another focus is on outbound traffic, on validating the operational feasibility of enhancing the Optimised Separation Delivery (OSD) tool for Departures with higher granularity non-wake separations which are dependent on the capacity of the TMA. Hence NATS, Heathrow Airport (HAL) and INDRA prepare for an RTS (integrated validation) on the Heathrow Tower simulator.
Complementary (validation) activities
The following two SESAR Solutions are complemented by PJ.37 effort:
The first complementary activities, within Wave2 PJ.07 Sol.39, paving the way for the (pre-) deployment, consist of further developing and validating a novel collaborative decision process setup between local Demand and Capacity Balancing (DCB) and AUs dealing with delay constraints on arrivals.
Collaboratively selecting which delayed flights to prioritise based on business needs, is considered one of the most important contributors:
To address the performance issues of capacity-constrained airports (e.g., arrival capacity constraints; balancing arrival vs. departure flow even when the global capacity is not reduced but departures need to be prioritised during a certain period; avoid that short haul aircrafts arrive early at the destination airport and interfere with long haul arrivals that themselves are aiming to arrive just after the night curfew).
To optimise arrival sequences that can be finely adjusted by removing bunches of aircraft in the arrival stream. This directly removes Air Traffic Flow and Capacity Management (ATFCM) DCB imbalances and enables downstream ATC process.
Jointly with Airport de Paris and DSNA, a PJ.07-W2-39 validation exercise will be performed under the auspices of EUROCONTROL.
Secondly, the Wave 2 PJ.01 Sol.08B added activities consist of developing a prototype of an improved AMAN capable of arrival streaming for optimised use of Systemised Airspace. AMAN will calculate the Target Time Over (TTO) a pre-descent waypoint as aircraft cross the E-AMAN horizon and at merge points in the descent, potentially with speed advisories to support ATCOs. A large dataset validation and an RTS is foreseen by NATS and HAL in which controllers evaluate the concept and the operational acceptability and feasibility of these advisories.
Testing of ADS-B data with live trajectories will also be conducted to give confidence in the results. The concept aims to provide benefits to the overall network performance in a cost-efficient way as traffic bunching will be reduced, thereby reducing tactical interventions and enabling more CDOs in a systemised airspace. EUROCONTROL will also conduct supporting investigations into the potential for reduction of additional airborne times induced by arrival management. Separately and focused on outbounds, a dedicated NLR validation exercise on the flyability of constrained departures, to reduce crossing conflicts and improve airspace usage, will be held with airline pilots.
Europe's ambitions targeted
Overall, the project's targets of achieving improved predictability, less delays, less track miles flown, less emissions, as well as increased capacity and network performance should all contribute to Europe's ambition on the 'Green Deal' and making every journey as punctual and environmentally friendly as possible for the passenger and the people living in the airport surroundings.
Copyright Statement
© 2021 PJ.37-W3-ITARO Consortium beneficiaries. All rights reserved. Licensed to the SESAR Joint Undertaking under conditions.
Disclaimer
The opinions expressed herein reflect the author's view only. Under no circumstances shall the SESAR Joint Undertaking be responsible for any use that may be made of the information contained herein.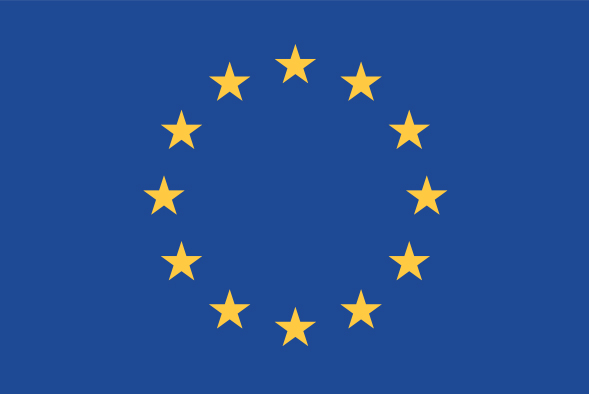 This project has received funding from the European Union's HORIZON 2020 Research programme under the Grant Agreement no. 101017622.
Please note: This is a commercial profile
© 2019. This work is licensed under a CC BY 4.0 license.
Editor's Recommended Articles