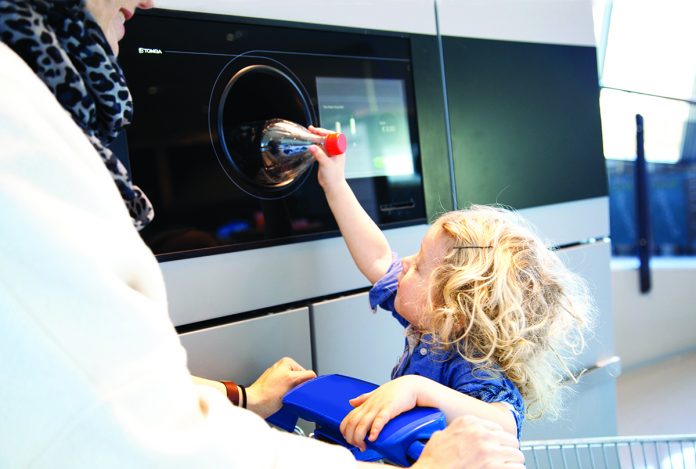 VP Head of Group Brand & Corporate Communications at TOMRA, Lorraine Dundon reveals her thoughts on how Technology will help achieve a sustainable future
Marine plastics pollution, climate change and our dependency on fossil fuels are complex public policy challenges, complicated further by the world's increasing population and associated resource requirements. For many, it is clear that our "take-make-use-dispose" society is not fit to create a sustainable future.
In contrast, the vision of a circular economy as set out by the Ellen MacArthur Foundation (EMF), we believe offers a constructive way forward and the opportunity to develop a transparent, goal-oriented plan for a sustainable future. TOMRA has committed itself to the EMF's New Plastics Economy initiative with the intention of shifting towards a circular economy that will benefit not only our business and our customers but society at large.
Technology will play a key role
Technology will play an increasingly important role in achieving a sustainable future. Recycling is a key component of the New Plastics Economy initiative, and proven technical solutions that facilitate re-use and closed-loop recycling already exist today.
TOMRA, a global provider of sensor-based solutions offers innovative technology to efficiently operate deposit-return systems for refillable and single-use beverage packaging, as well as the sorting of multi-material waste streams. TOMRA provides recycling solutions in approximately 70 markets, each with common yet localised versions of recycling and waste policies. We have installed approximately 78,000 TOMRA reverse vending machines, and 4,800 material recovery optical sorters. Installing these systems throughout Europe, Asia and North America have given us much knowledge and insights into recycling needs.
One such conclusion is that access to technology and recycling programs is not enough. Low and often stagnant recovery and recycling rates tell us this much. That is why TOMRA fully supports the EU's ambitious Circular Economy Package (CEP). Europe-wide legislation promoting a circular economy will create a level playing field among member states, stimulate innovation in product design, and incentivise reverse distribution systems – all initiatives that are proven to increase the quantity and quality of recycling.
TOMRA also believes that deposit-return systems, kerbside collection, and mixed waste recycling complement each other. Reverse vending systems provide an automated method for collecting, sorting and handling the return of used beverage containers for recycling or reuse. During the 45 years, these systems have been utilised, they have proven to be an unmatched success for consumers, businesses and the environment. Reverse vending solutions are the centrepiece of modern deposit systems that for years have demonstrated return rates from 70 to almost 100% of sold beverage containers. Every year more than 35 billion used beverage containers are captured by our reverse vending machines; the avoided greenhouse gas emission equals the annual emissions from 2 million cars, each driving 10,000 kilometres.
In order to be able to sort valuable materials from the waste stream, you first need to collect them. Kerbside collection successfully engages many homeowners, encouraging the recycling of a variety of packaging and papers. The growing trend towards away-from-home consumption, especially noticeable with beverage packaging, often means that a significant proportion of this package never makes it into a kerbside system. The waste bin perhaps, but often the result is litter.
This combination of deposit return systems and municipal solid waste recycling helps capture litter, supports re-use and guarantees the highest recycling quantity and quality. Just look at the results in markets where both systems are present, and the fact that a number of governments are adopting new deposit policy in Europe and Australia. Considering these systems in a complementary way might shift us from debate towards a circular economy.
Fully automated systems for maximum resource efficiency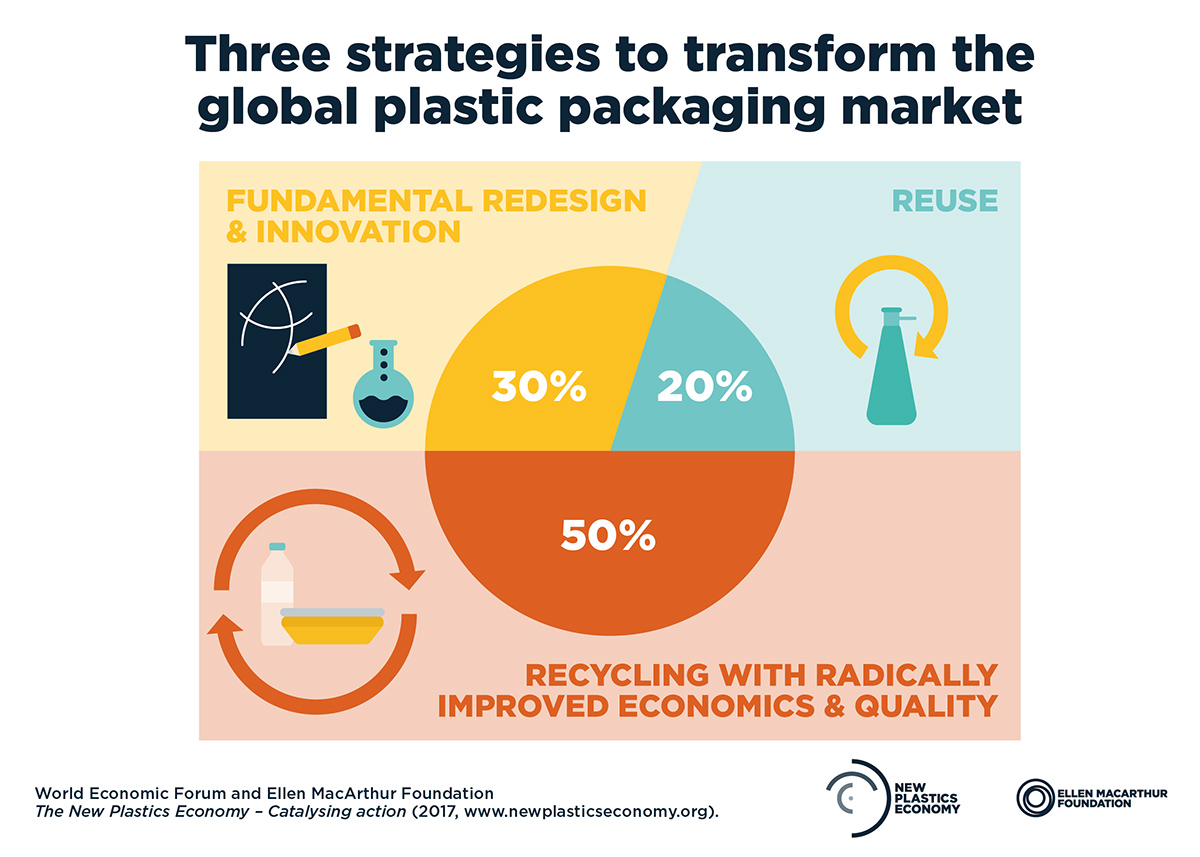 For example, in Skedsmokorset near Oslo, Norway, is the world's first fully automated plant for handling MSW using TOMRA's optical sorters. These machines enable the plant's Norwegian operators to efficiently manage a throughput of household waste from a surrounding urban population totalling 170,000. The sorting technology enables the company to recover a significantly higher amount of recyclable material from its MSW.
More support is needed
TOMRA hopes the European Union´s Circular Economy Package will prove an aspirational document. To realise its full potential in a world with finite resources, the EU needs to make a strong commitment to promote, fund and facilitate the new forms of collaboration this policy shift will demand.
Current projections suggest that the world's population will reach 8.2 billion people by 2030, before rapidly growing in the following two decades. Growth is expected to continue and surpass 11 billion by the turn of the 22nd century. Population growth, increased consumption and urban migration if left unaddressed can have serious repercussions for the planet.
TOMRA's ambition is to be among the leaders of the resource revolution, which aims to replace the present system based on consumption and waste instead of the recovery of resources. Providing smart solutions that optimise our available resources enables TOMRA to make a key contribution to shifting society's default perspective on the concept of sustainable resources.
Please note: this is a commercial profile
Lorraine Dundon
VP Head of Group Brand & Corporate Communications
TOMRA
Tel: +353 1413 6271
Editor's Recommended Articles