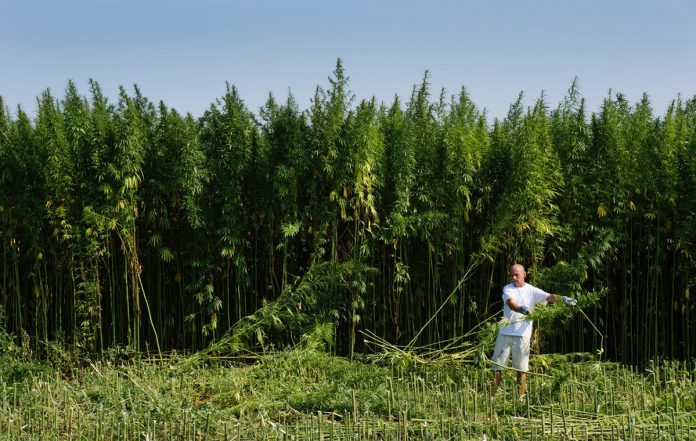 Katharina Zedlacher, PR and communications at BioBloom GmbH, details the recent studies conducted to highlight how cannabinoid CBDa (cannabidiolic acid) increases bioavailability of CBD and its health-promoting properties
The cannabinoid CBD (cannabidiol) has been a topic of discussion for a few years now and is gaining in importance due to its many positive properties. On the other hand, less is known about CBDa (cannabidiolic acid). However, since the pioneer of cannabis research, Raphael Mechoulam, reported his latest findings in October 2019 at a conference in California on CBDa, cannabidiol acid has now received more attention.
"Cannabidiolic acid (CBDa) is the main cannabinoid in fresh hemp. CBDa has many similar properties to CBD (cannabidiol). In vitro, CBDa showed anti-inflammatory, antimicrobial and tumor-inhibiting properties and also suppressed nausea and vomiting," according to the scientific studies conducted by DDr. Gerhard Nahler from the International Institute of Cannabinoids in Ljubljana, Slovenia already in 2016.
Similar results have now been reported by Raphael Mechoulam, who was responsible for a new process for the production of synthetic, stable acids for drug development. One of these acids is cannabidiolic acid. In the course of his research, Mechoulam, one of the discoverers of the endocannabinoid system and a pioneer in the field of medical cannabis, came to the following conclusion which astonished many. Namely, the naturally occurring but unstable CBD acid (CBDa) is a thousand times more potent than CBD in binding to a specific serotonin receptor. Among other things, this receptor is said to be responsible for the relief of nausea and anxiety.
CBDa as an important ingredient in BioBloom hemp extracts
At the same time, CBDa, often referred to as the acidic precursor of CBD, also interacts closely with CBD, as DDr. Nahler already demonstrated in his studies in 2016. "Administering CBDa together with CBD more than doubles its bioavailability," says DDr. Nahler explaining his results.
BioBloom has relied on DDr. Nahler's findings since 2016 and knows about the importance of CBDa. That is why CBDa has been a part of the BioBloom product development since the beginning. CBDa plays a special role as the main component of BioBloom hemp flower tea. Unlike CBD, CBDa is water soluble. Cannabidiolic acid also plays an important role in BioBloom hemp full extracts. "We have known about the importance of CBDa since founding BioBloom in 2016," explains BioBloom CEO Christoph Werdenich.
Certified and quality-tested CBD full extracts
The 100% organic and natural CBD extracts from BioBloom are available in natural CBD/CBDa concentrations of 4%, 6% and 8% and 10%. BioBloom has paid close attention to the correct mixing ratio of CBD and CBDa in their CBD hemp extracts right from the start. "We always ensure a 2:1 ratio of CBD to CBDa for the production of our hemp full extracts. On the one hand, it ensures the good bioavailability of CBD, and on top of that, it activates the CBDa properties particularly well," explains BioBloom CEO Christoph Werdenich.

Many physicians and pharmacists in Austria and Europe already rely on the pure natural hemp extracts from BioBloom and use them in the treatment of their patients. The BioBloom certified organic hemp extracts are also available in pharmacies and selected shops in many European countries. In a comparison test of 46 European CBD products by the independent patient association ARGE CANNA (www.arge-canna.at), the BioBloom products were among the test winners and in recognition of their quality the patient association also awarded them the AC seal of quality.
Innovative product development
The product range at BioBloom also includes the unique hemp flower tea with hemp flowers from the BioBloom fields picked and processed exclusively by hand. The main component of the organic hemp flower tea is as mentioned CBDa, which makes the tea especially helpful for people who have trouble sleeping. In addition, the BioBloom brand also includes hemp food products such as organic hemp oil from peeled hemp seeds and hemp seeds, peeled & ready to eat.
The certified organic hemp cosmetic series "Into the Wild" is the latest addition to the product range from BioBloom. The organic cosmetic series includes a body lotion, face cream, hand cream and an SOS balm. The product was developed following the company philosophy focusing on improving people's health and well-being as well as the careful handling of nature's valuable resources. The cosmetic products are certified organic, vegan, cruelty and palm oil-free, allergen-free and GMP certified.
"We are convinced that the many valuable ingredients of hemp plant only develop their full potential in synergy with each other. Our goal is to help people stay healthy and active and find inner balance with our pure natural products," say the three BioBloom CEOs Elisabeth Denk, Christoph Werdenich and Thomas Denk with conviction.
Please note: This is a commercial profile
Editor's Recommended Articles