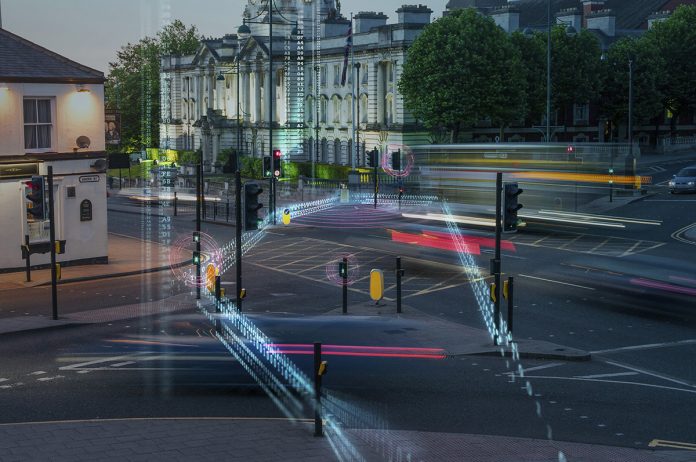 Gavin Trimnell, Sales Director, explains how Yunex Traffic's systems help authorities to drive down carbon emissions and costs
Intelligent traffic systems (ITS) are playing an increasingly important role in the UK's drive towards decarbonisation, with ITS strategies and indeed transport infrastructure investment decisions now invariably featuring decarbonisation outcomes.
With transportation being the most polluting sector in the UK (and road vehicles accounting for the vast majority of air pollution), innovative and robust ITS solutions must continue to play a key role if we are to achieve the UK Government's challenging carbon reduction targets.
Suppliers such as Yunex Traffic work with local authorities and traffic management teams across the UK, developing and deploying solutions that keep traffic moving safely across their road networks.
Drive down carbon emissions
A wide range of solutions can be used to help drive down carbon emissions and realise cleaner, healthier and more sustainable environments in our towns and cities. From rapid charging infrastructure that supports the growth in electric vehicles, to school streets schemes and clean air zones, there are options available that can balance the enforcement of regulations with the need to incentivise and encourage change.
Although some of these completed schemes can be large and complex, such as London's recently expanded Ultra Low Emission Zone (which now covers an area 18 times larger than the original), it's important to remember that sustainable solutions can also be applied to smaller schemes – all of which aggregate to make a significant environmental contribution. For example, just a single ANPR (automatic number plate recognition) camera can help improve children's safety and air quality by driving active and healthier travel with more journeys taken by bike or on foot due to an enforced School Streets scheme.
Even schemes that are primarily driven by safety play a role. For example, as well as significantly improving road user safety, average speed systems also deliver significant environmental benefits – both smoothing the traffic flow and ensuring drivers comply with speeds that are set to consider a road's environmental impact. By way of illustration, a car travelling at 43mph emits just half as many nitrous oxides as one being driven at 70 mph.
Authorities are also increasingly installing air quality monitoring systems on traffic signals to determine local air quality in real-time and so influence their traffic strategies, prioritising air quality outcomes.
Enforcing moving traffic offences (such as School Streets, no vehicle entry points and yellow box junction offences) can also help achieve decarbonisation targets. To date, local authorities outside London have not had the powers to enforce these, but the full introduction of Part 6 of the Traffic Management Act 2004 (which is expected to be enacted early in 2022) will enable all authorities to enforce a wide range of moving traffic offences, giving them more control and enabling a more holistic approach to traffic, safety and air pollution management to be taken.
Yunex Traffic's solutions
In addition to encouraging this shift in travel choices to help drive decarbonisation, Yunex Traffic has also developed solutions which through smart design, help significantly reduce the carbon footprint and installed cost of traffic control and signalling systems.
For example, our Plus+ traffic control solution is changing the way traffic schemes are designed and installed. Whereas conventionally, around five kilometres of copper cable would be required for a typical traffic signal scheme, the innovative Plus+ solution requires just one kilometre – a huge saving in copper, infrastructure and civil work.
As a mined material, copper has a significant environmental impact, with reports showing that in some countries, mines have been respon-sible for land degradation and increased deforestation, as well as water and air pollution from particles of sulphuric acid (used in the mining process) which severely affects those living near mines. With most of the world's copper mined in South America, China, Africa and the U.S., it must be transported long distances before being treated, formed and ultimately buried in the ground (in the case of traffic control cabling). At the end of its useful life, it must then be recovered and recycled. Not only does saving copper have a significant environmental impact, but it also makes sound economic sense, with the price of copper rising by more than 50% in little more than a year.
Essentially, the Plus+ system enables the large number of normal signal cables that would have been used in a traditional system to be replaced with a simple and robust data and power network, distributed via armoured four-core cable. This provides power to the on-street equipment and a dedicated Plus+ data network, which in turn allows control data to be sent to signalling equipment, such as traffic and audible/tactile devices at pedestrian crossing points.
Thanks to its intelligent design, Plus+ also makes installation faster and safer, with fewer installer hours required on-site and, therefore, less disruption for road users, enabling intersection improvements or upgrades to be completed faster, more efficiently and at less cost.
With fewer cables needed (and where they are required, lighter cables are used) and with a good deal of work carried out in advance, off site, there is a significant reduction in on-street working time, meaning a quicker, cheaper and safer installation.
Looking at just five recent signal installations, compared to conventional schemes, the use of Plus+ technology has saved nearly one tonne of copper cabling, the release of over three tonnes of embedded CO2 and over 200 installation hours.
That's less copper, less disruption and less environmental impact.
Yunex Traffic

Yunex Traffic, previously Siemens Mobility;develop, manufacture and operate intelligent transport infrastructure and management solutions
Editor's Recommended Articles