ONS data from January shows that only 49% of Black British adults would take the COVID vaccine – the UK Government acknowledges that others are wary about the intention of "some institutions and authorities"
The racial divide in vaccine take-up is an ongoing crisis.
Tim Vizard, Principal Research Officer, Office for National Statistics, explained that "less than half (49%) of Black or Black British adults would be likely to have the vaccine if offered, the lowest rate found across ethnic groups."
South Asians and mixed race groups were more likely to accept the COVID vaccine.
According to the NHS, so far, only 466,000 Black adults have had their first dose of vaccine.
When it comes to Black British adults, they are experiencing a higher proportional rate of hospitalisation and death via COVID than other ethnicities. The Office for National Statistics (ONS) found that in the first wave, Black men were three times more likely to die than white men.
Dr Sylvia Kama-Kieghe, explains that there are "genuine concerns" behind vaccine hesitancy in the Black community. In her perspective, GPs can bridge a gap of misinformation by responding to their patients' concerns without judgement. She commented: "Some of these stem from individual and group experiences of healthcare and others relate to inclusion and access to credible information."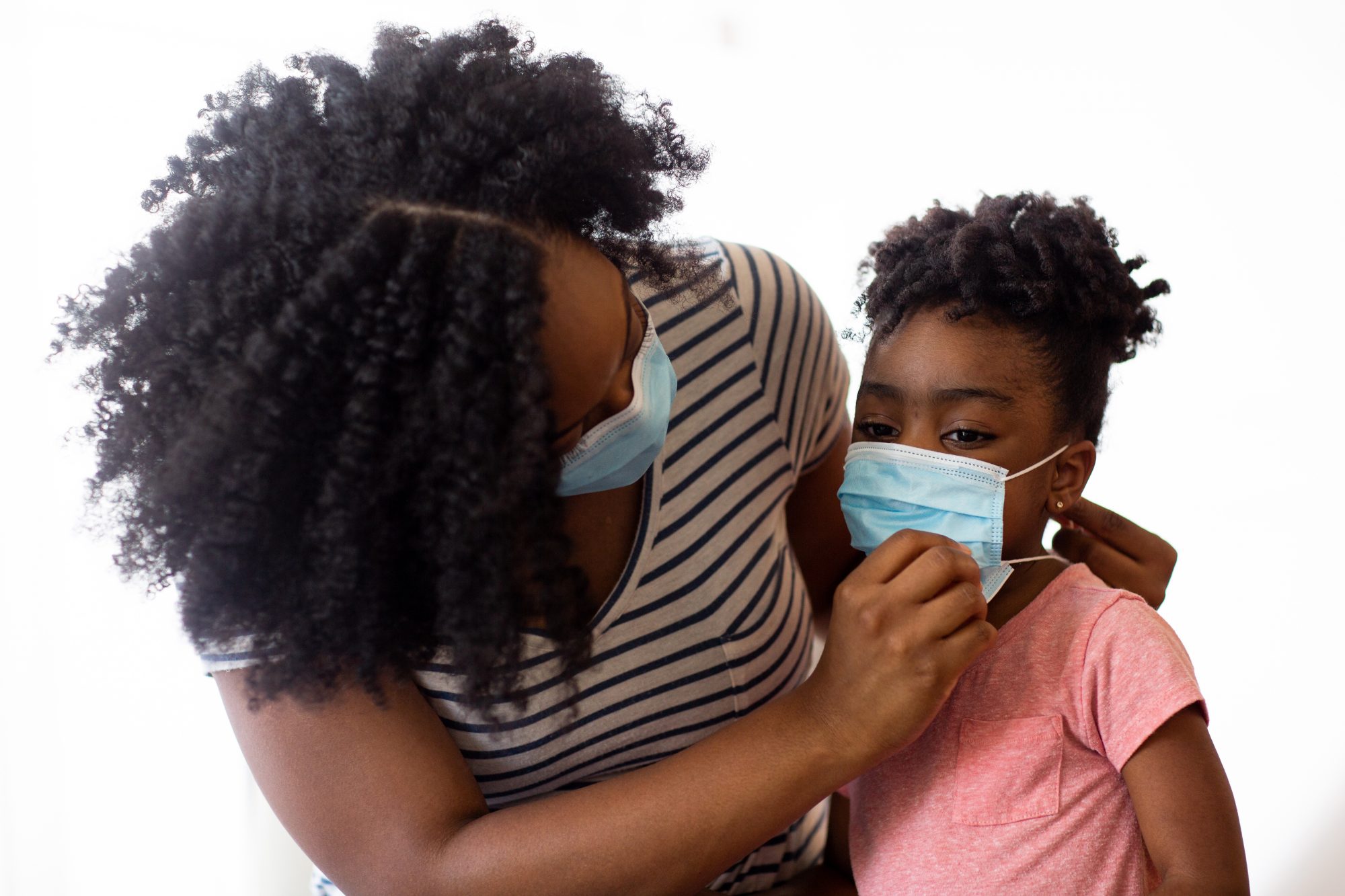 Why are only 49% of Black British adults ready?
While hesitancy is often synonymous with conspiracy theories and anti-vaxxers, the tone of Black hesitancy is different.
When it comes to Black adults in the UK, hesitancy is the result of decades of systematic inequality in healthcare mixed with omni-present misinformation. Social media has created a landscape in which anecdotal evidence from trusted individuals can spread like wildfire. But this fire burns easily through a dry grassland of existing doubts about the intentions of healthcare providers and the Government.
A key fear, in that Black people are being used as "guinea pigs", is connected to decades of medical experimentation on the community. The Tuskegee Syphilis study, started in 1932 by the US health service, forced 400 African American men in Alabama to live with syphilis – even when a viable treatment became available. These people were not allowed to know what was wrong with them, living without knowledge of their disease and later denied functional treatment. The number of dead patients was inaccurately documented, so the loss of Black life could be anything from 28 to 101 people.
The experiment ended forty years after it begun, in 1972.
Mohammad S Razai, academic clinical fellow in primary care, investigated the basis of deep-rooted doubt in the Black community. He explains that Black people who are hesitant to take the vaccine are not "anti-vaxxers", a group who oppose vaccination on misguided, abstract ideals. The people who are hesitant in this ethnic group are hesitant for understandable reasons, a legitimacy confirmed by the Government email sent to journalists overnight suggesting that it may be hard for minorities to trust "some institutions and authorities". 
Razai wrote that: "Trust is eroded by systemic racism and discrimination, previous unethical healthcare research in black populations, under-representation of minorities in health research and vaccine trials."
In his work, he found that access to vaccination centres was a significant barrier for some lower-paid workers. Razai suggests that effective communication between healthcare authorities and non-white communities could regain trust, alongside prioritising Black healthcare workers for vaccination and GPs doing local outreach without overt judgement.
"The legitimate concerns and information needs of ethnic minority communities must not be ignored, or worse still, labelled as 'irrational' or 'conspiracy theories.'"
The knowledge that 49% of Black British adults will take the vaccine has been available via ONS since January, 2021. The Government are pushing initiatives of vaccine positivity via prominent Black celebrities, but a deeper disconnect between health authorities and Black people remains to be addressed.
Editor's Recommended Articles