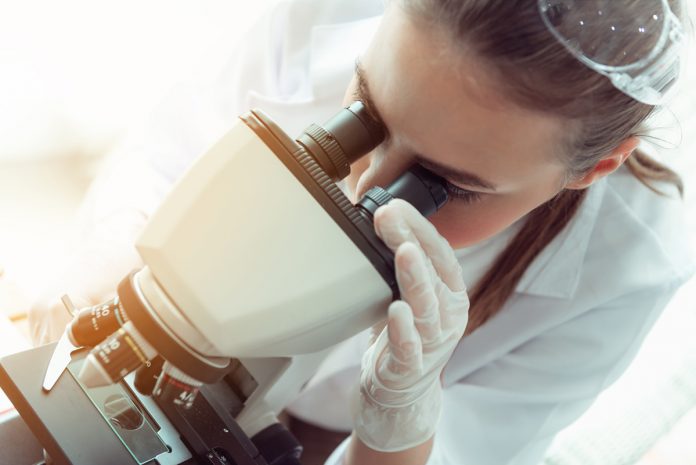 In the last six months GreenLight Medicines has successfully out-licenced leads from its research, branching out internationally and attracting major investors
In the last six months GreenLight Medicines has successfully out-licenced leads from its strong research pipeline, branching out internationally and attracting major investors.
Established in 2014, GreenLight Pharmaceuticals Ltd is an Irish biopharmaceutical company focused on developing safe and effective plant based medicines. GreenLight specialises in phytocannabinoid research and clinical development.
Whilst this has been the most challenging business environment for a generation, as a growing biopharmaceutical company, GreenLight Pharmaceuticals Ltd (trading as GreenLight Medicines) has strived like many to weather the storm. A key facet to our survival has been time vested over the longer term in establishing a strong network of national and international partners. This has allowed business agility in coping with the fast-moving backdrop of major social and economic change.
This piece describes some of the 'wins' that GreenLight has made over the past few quarters, but it would be remiss to shy away from the fact that these last six months have also brought major challenges and tough decisions.
GreenLight has risen to the challenge of the SARS-CoV-2 virus pandemic by pivoting promising antiviral research toward clinical trials. GreenLight has designed a clinical trial to robustly test if a novel fungal extract can reduce the severity of COVID-19 symptoms. The trial compound has already shown promise in pre-clinical studies in its ability to boost immune responses to viral infection and reduce viral replication. The trial, based in Manchester, in the UK, will commence in the summer of 2020 and will be led by our partners MAC Clinical. The study is forecasted to complete by Q1 2021 and will investigate if the API significantly reduces disease severity and hospitalisation of patients. GreenLight holds the global rights for this compound and the manufacture of the API.
GreenLight Medicines currently has six pre-clinical research and development projects based across three core disease areas including: (a) prostate, colorectal and pancreatic cancers, (b) neurological conditions including Alzheimer's, epilepsy and pain, (c) inflammatory or immune related conditions including arthritis and arthritis-related depression and diabetes. They also have a plant-breeding program to optimise proprietary strains and a dedicated lab to purify and screen compound mixtures, prior to pre-clinical testing in each research programme. The company is also preparing clinical trials of investigational medical products in acne, arthritic pain and epilepsy.
Stemming from GreenLight Medicines' research over the last three years, the company has made significant breakthroughs in developing potential treatments for addiction. The studies have identified naturally occurring tryptamine compounds that have the potential to reverse the molecular and behavioural changes seen in cocaine addiction. Tryptamines can be found in both plants and animals and are psychoactive compounds, with a method of action strongly tied to the neurotransmitter serotonin. At the time of writing, GreenLight Medicines is in the final stages of negotiating a purchase / out-licence deal via TOAD R&D Ltd and a major investor. This research and development out licensing agreement is worth approximately €0.5 million net to GreenLight Medicines.
The name TOAD R&D Ltd is both a que to the origins of the psychoactive molecules and spells out the company focus of Tryptamines Overcoming Addiction and Depression. TOAD R&D Ltd will be based in Dublin, Ireland and is led by Dr James Linden, chairman of GreenLight Medicines; Professor Keith Murphy, Professor of Neuropharmacology and Co-director of the Centre of Applied Neuroscience at University College Dublin, Ireland and Professor David Nutt, Professor of Neuropsychopharmacology and Director of the Neuropsychopharmacology Unit at Imperial College, London, UK. TOAD R&D Ltd aims to develop addiction treatments. It will also exploit new ventures in tropical plant science based in both Hawaii and Ghana.
New subdivision in Ghana
GreenLight Medicines has established an African continent subdivision in Ghana, with offices opened in March 2020. The key objectives of this venture are to establish medical cannabis plant breeding and cultivation programs, product manufacturing and a distribution network. We will establish these supply chains in a sustainable fashion, in harmony with the natural environment and will purposefully support local programs for wealth distribution. In this subdivision, all our future medical cannabis will be produced by organic means, sun-grown under good agricultural and collection practices (GACP), will implement fair trade labour practices and will be developed to reach European standards.
Initially we will set up research into plant genetics, complemented by our long running Dublin-based programs. Several other projects will then be triggered over the next year including work with local experts to develop and trial treatments for glioblastoma (brain tumours) and tropical diseases such as malaria. The Ghana subdivision is led by Atle Stenbock, Country Director, who brings over two decades of energy and agricultural project management experience across the African Sub Sahara.
What is next?
By way of further brief updates, GreenLight Medicines has also continued to develop lines of research in Ireland to uphold our company principle to reduce animal experimentation in the development of medicines. In this vein, we have established ex vivo models of human arthritis, exploited highly novel 'mini-brain' organoid technology for neuroscience research, used human donor brain slices for epilepsy research and will test pre-clinical formulations in a veterinary hospital context. These innovative new methods will ensure science backs the medicines we go on to test in human clinical trials, while upholding our ethical standards, which are to replace animal research where possible.
GreenLight Medicines is a biopharmaceutical company with an international outlook and the business is continually horizon-scanning for new investors and partners. If you are interested in investing in our growing research business or forming partnerships, please contact investors@greenlightmedicines.com
*Please note: This is a commercial profile
Editor's Recommended Articles