The #PayUp movement has called attention to the multi-billion dollar fashion brands who exploit Bangladeshi garment workers and have capitalised on underpaid UK garment workers
While the issues in Bangladesh have been hitting our headlines for a few months now, the recent #PayUp movement has slowly been gaining traction over the past few weeks on many social media platforms.
#PayUp first emerged in the aftermath of the Rana Plaza tragedy in Bangladesh in 2013 which resulted in 1,134 deaths and 2,500 injuries. The movement began demanding international fashion brands show accountability towards their supply chains. It put pressure on the companies whose garments were being made in Rana Plaza to take note of the conditions in which the workers operate and to compensate those affected by the collapse. Since then it has evolved as a part of a greater movement promoting sustainable fashion.
The hashtag has recently emerged again amidst the pandemic, highlighting the lack of responsibility of many fashion brands who are trying to save their profits at the expense of their people due to many store closures and a reduction in sales. Many companies have refused to accept completed orders, demanded large discounts on completed orders and penalised delays in productions from Bangladeshi RMG factories since March 2020.
Poor conditions in Bangladesh
With a legal minimum wage of $96 USD a month, garment workers in Bangladesh have been providing western people with their #OOTD. Only 14.8% of workers received full payment in April 2020 and many more of them risk being homeless.
The #PayUp movement has shown that many fashion companies are withholding up to $3bn USD from factories in Bangladesh for orders which have already been shipped, pushing 4.1 million people into extreme poverty.
Due to the COVID-19 pandemic, brands have cancelled an estimated £2.5bn of orders at more than 1,150 factories in Bangladesh alone. The countries garment industry has seen an 84% decline in orders. As a result, Bangladeshi garment workers continue to struggle. Those who have returned to work have gone back to the same cramped factory conditions that existed before the pandemic raising concerns over the health and wellbeing of the workers.
However, union representatives have said that a prolonged global recession may prove more deadly than the COVID-19 outbreak.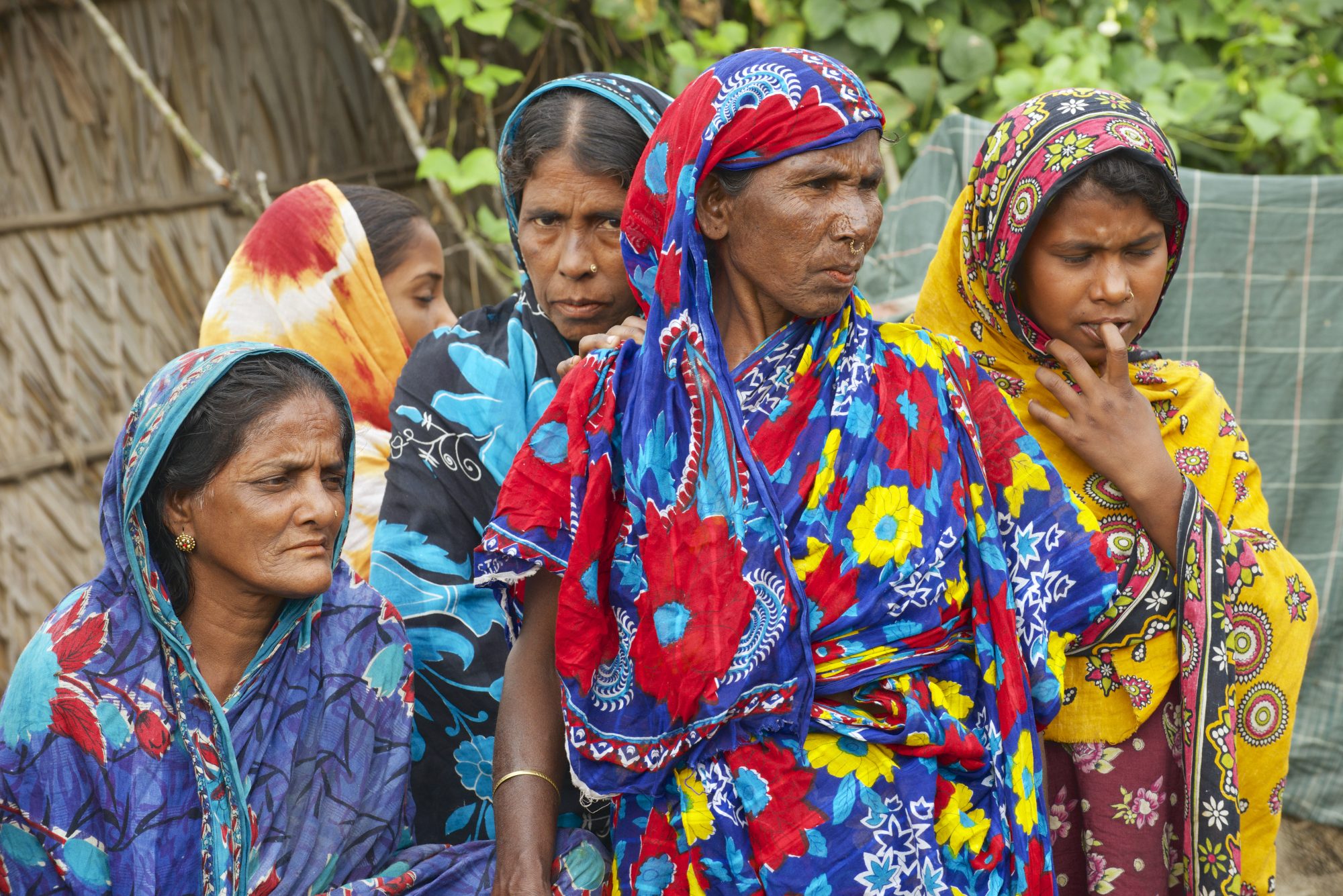 Boo-hoo for Boohoo
Exploitation is also happening in western countries too. Over the weekend, an undercover reporter from the Sunday Times exposed workers in Boohoo's Leicester factory are being paid as little as £3.50 an hour. This is not minimum wage. The Kamani family who own Boohoo (which also own PrettyLittleThing, NastyGal and MissPap) are billionaires and Boohoo's revenue is over £580m. Prior to the pandemic Boohoo sales for the year to February rose by 44% to £1.2bn, yet they fail to pay their workers a fair wage.
In response to the news brands such as ASOS, Next and Zalando have dropped the Boohoo range from their as a result £1.6bn has been wiped from the value of Boohoo in the past couple of days.
John Lyttle, group CEO of Boohoo, commented:
"As a board we are deeply shocked by the recent allegations about the Leicester garment industry. We wish to reiterate how seriously we are taking these matters and we will not hesitate to terminate any relationships where non-compliance with our Code of Conduct is found."
#PayUp activists are putting pressure on brands to pay for what they ordered from factories in Bangladesh before the pandemic broke out. Since the petition was launched in March, many brands have agreed to pay for back orders.
Companies that have agreed to #PayUp include: Adidas, ASOS, H&M, Lulu Lemon, M&S, Next, PVH, Target, Tesco, Underarmour, UNIQLO, Zara, VF Corporation, LPP and Kiabi.
However, companies that are still yet to #PayUp include: Primark, Gap, Levis, Walmart, Urban Outfitters, Anthropogie, Forever 21, Mothercare, Banana Republic, Boohoo and Kendall+Kylie.
This is not only a financial crisis but also a humanitarian crisis.
How can we help?
There are many ways in which you can support the #PayUp movement and support those in Bangladesh. It includes:
• Calling out unethical brands and questioning them about their unsustainable practices;
• Learning about the trade deals and laws that mean workers in poorer countries can be exploited legally by brands in the west;
• Support the groups committed to changing this: Clean Clothes Campaign, Labour Behind the Label and Asia Floor Wage Alliance;
• Support ethical, sustainable and vintage brands; and lastly
• If possible donate to support garment workers at: supportgarmentworkers.org
While some say retailers and unethical factory owners are to blame, the factories say retail's relentless push for cheap prices makes it impossible to improve. So although it is vital to hold companies to account for their actions, there also needs to be a shift in mentality towards how and where we shop. A sustainable movement in fashion is needed.
Editor's Recommended Articles