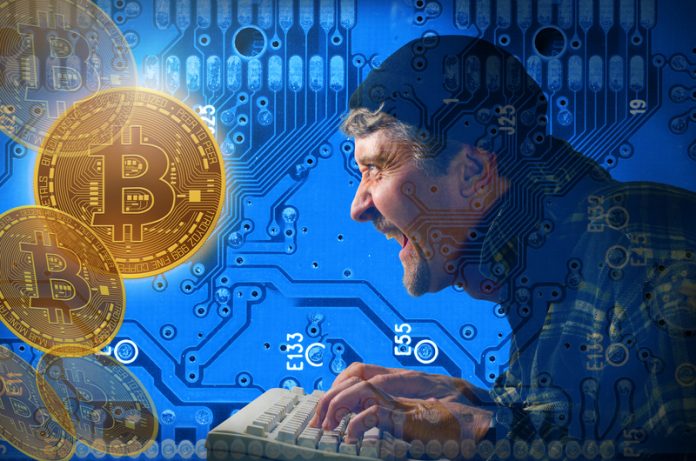 Three to four billion pounds of criminal money in Europe is being laundered through cryptocurrencies, according to Europol
Europol, the European Union Agency for Law Enforcement Cooperation, estimates that about 3-4% of the £100bn in illegal proceeds in Europe are laundered through cryptocurrencies.
Europol's director Rob Wainwright has said that regulators and industry leaders need to work together to tackle the problem.
He commented: "It's growing quite quickly and we're quite concerned."
In order to combat this growing threat, the agency has announced that it will "continue to coordinate across EU Member States and beyond in an endeavour to effectively respond to this rising threat."
Digital coins are created by computers running complex mathematical equations, a procedure known as "mining".
A network of computers then keep track of the transactions using virtual addresses, hiding individual identities.
Mr Wainwright said: "They're not banks and governed by a central authority so the police cannot monitor those transactions.
"And if they do identify them as criminal they have no way to freeze the assets unlike in the regular banking system."
Bitcoin for drugs
Europol has also identified another problem which involves the method that criminals use to launder money.
Proceeds from criminal activity are being converted into bitcoins, split into smaller amounts and given to people who are allegedly not working with the criminals but who are acting as "money mules".
These money mules then convert the bitcoins back into hard cash before returning it to the criminals.
He said that police were also seeing a trend where money "in the billions" generated from street sales of drugs across Europe is being converted into bitcoins.
Stepping up regulations
The Treasury Select Committee is looking into cryptocurrencies and details of EI-wide regulations to force traders to disclose identities and any suspicious activity are expected later this year.
Alison McGovern, Labour MP for Wirral South who is serving on the committee, has been calling for an inquiry into cryptocurrencies.
She said: "I think that will draw the attention of the Treasury and the Bank and others to how we put in place a regulatory system.
"I think probably hand on heart we have all been too slow, but the opportunity is not lost, and we should all get on with the job now."
Editor's Recommended Articles