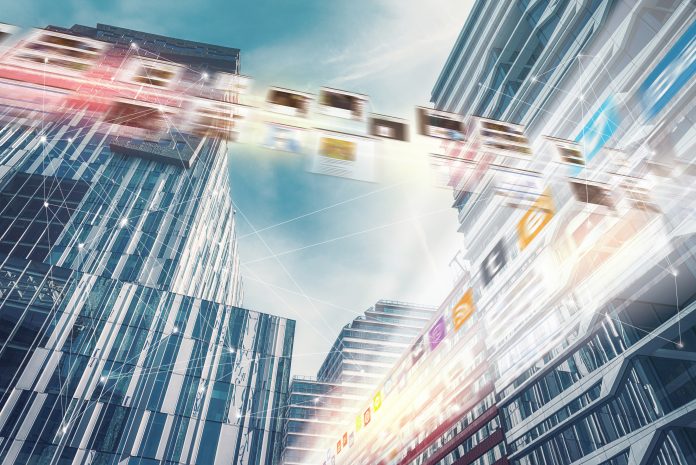 SDG Group is a global data and analytics consulting firm, offering in-depth expertise that empowers its clients' strategies to become data-driven enterprises and bridges the gap between data and business decisions
With a global presence, the company's mission is to transform data into better business decisions, making the results of its projects a core and sustainable differentiator for its clients. SDG Group believes in "Data As A Transformational Asset" ("D.A.T.A."), meaning data is used as the basis for new ways of performing various functions and operating as a business.
The company has a technology-agnostic approach, which allows the firm to innovate its value proposition with the latest and best technologies to provide the ultimate data and analytics solutions in the market.
Mitigating the impact of the COVID-19 crisis
In response to COVID-19, companies are assembling a digital health and work planning task force, consisting of internal stakeholders and external medical and tech experts.
Every organization has to become a digital healthcare company, developing solutions that will be unique to their workplace.
When the COVID-19 pandemic impacted the world, SDG Group looked for opportunities to use its data and analytics expertise to help.
They collaborated with global healthcare experts and used the latest technologies to develop, DocDot, a revolutionary AI-assisted remote diagnosis app, recognized by The World Health Organization (WHO) and Forbes as being one of the most innovative digital health solutions worldwide.
The app detects vital signs remotely to help healthcare professionals safely visit patients and enables the digital health taskforce to manage and monitor patients and customers through a Patient Management Dashboard.
Helping clients overcome new challenges
In addition to assisting in healthcare and non-profit organizations, SDG Group manages the pandemic's impact on its clients. The company helps them create new strategies and solutions to thrive in the "new normal."
A primary focus is moving data and analytics into the Cloud. SDG Group believes the Cloud is critical for reacting quickly to disruptions because it provides an agile, secure, scalable, and reliable way to extract data. The Cloud also enables its clients to focus more on getting value from data, instead of only spending time managing and maintaining infrastructure.
Another concentration related to the Cloud is Data Sharing. SDG Group believes that having a single data vision where there are no information silos is the most optimal way to address business challenges. The company facilitates Data Sharing within its clients and, in parallel, ensures they have reliable data and speak the same data language through effective Data Management and Data Governance practices.
Also, a Digital Analytics Strategy is more critical than ever now that digital channels are the only means for connecting with people and finding new business opportunities. SDG Group helps its clients discover new ways to reach their customers. With a customer-centric vision, the company developed SDG Eagle Digital Analytics, a solution that provides a comprehensive view of data from all channels.
The economy and recession are also concerns. Amid the pandemic, SDG Group launched the SDG CashFlow War Room Solution to provide its clients with visibility into cash flow to evaluate every possible scenario. The solution helps its clients better manage liquidity and pursue new growth opportunities.
Lastly, SDG Group uses disruptive technologies such as AI, Machine Learning, and Advanced Analytics as catalysts for innovation that will enable its clients to excel in a post-pandemic world.
SDG Group's position as global market leaders
Since its founding in 1994, SDG Group's mission is to transform data into better business decisions and its projects to result in a core and sustainable differentiator for its clients. They aim to be the market leaders in Data & Analytics.
SDG Group aligns its strategy with its values and seeks to create an environment led by meritocracy and powered by teamwork. This maximizes efficiency because it ensures that all employees work towards common goals and use the same methodologies.
Client success is the priority in all projects.  SDG builds relationships with clients based on the value they provide, measured by the adoption of the solutions they build rather than the revenue they generate. This unique relationship with clients is how the company creates success, adds value and builds an enduring and trusted partnership.
The company has been successful with its mission because it manages the company by its values. This success has led to growth and new business locations in Italy, Spain, France, Portugal, the United Kingdom, Germany, Belgium, Egypt, Algeria, United Arab Emirates, Colombia, and the United States.
Their success has also led to recognition and awards. Over the last decade, SDG Group has been named a key consulting firm in the Gartner Market Scope for Europe, and a Global Representative Vendor in Gartner's Market Guide for Data & Analytics Service Providers, which includes only 37 companies worldwide.
Leaders in local markets also endorse the company. Some of these recognitions are from Analytics Insight in the United States, BARC in Germany, Penteo in Iberia and Latin America, and Industrial Process News in the United Kingdom.
*Please note: This is a commercial profile
Editor's Recommended Articles