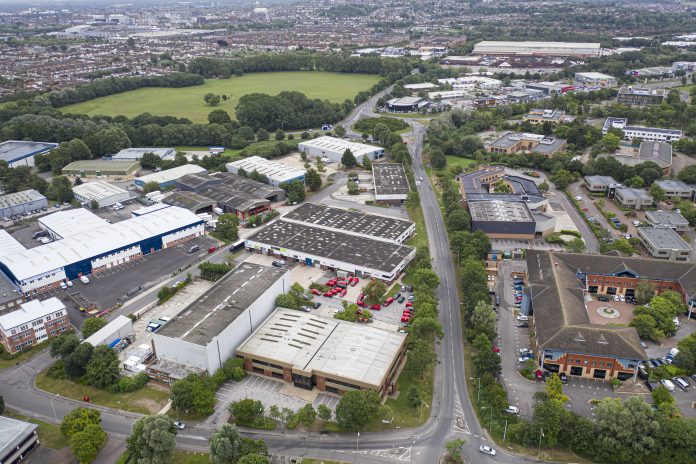 Julia Stuckey, Business & Economy Manager at Swindon Borough Council, discusses working with a diverse range of partners to help mitigate the impact of the closure of the Honda factory
Swindon is a member of the 'Five Fast Growth City' network with a strong and diverse business network and growing population. Ideally situated between London, the West and Midlands, the electrified rail link to London means a sub-60 minute journey time.
Honda purchased the aircraft production site in 1985, taking on previous Great Western Railway site workers. Only half the 370-acre site is developed which at peak, produced over 250,000 vehicles per year.
The site closure was announced in February 2019. The Secretary of State for The Department for Business, Energy & Industrial Strategy (BEIS) established a National Taskforce to coordinate national activity and charged Swindon Borough Council with local coordination. The Council created a Honda & Supply Chain Coordinating Steering Group with five Task Groups of local and national partners. The Task Groups focus on supply chain support; career transition and training; community and well-being; future use of the sites and communication.
"We have been working with Honda and supply chain companies since the closure was announced 2 years ago, to ensure successful transition for staff into the next phase of their careers. Our role is to make sure our economy is as strong as it can be as we move out of the pandemic. We are investing hundreds of millions of pounds in infrastructure and regeneration, to create the right environment for businesses to create even more jobs on the site in the years to come." Councillor David Renard, Leader of Swindon Council and CO-Chair of the Honda National Task Force
Honda employs 3,500 Associates. It also owns 3 local supply chain companies. With 15 other Tier 1 suppliers, local redundancy numbers in July 2021 could be 5,000. Other businesses will also be affected as they deliver secondary services.
Swindon – the place for business
Skills provision is strong with a new Institute of Technology and Universities of Bath, Oxford Brookes and the Royal Agricultural in situ. Digi-tech, advanced manufacturing, pharma manufacturing and professional and financial services are also growing.
Swindon has over 9,200 businesses of every shape, size and type, across multiple sectors. Global names include BMW, Catalent; Intel, Nationwide Building Society; RWE NPower; Thermo Fisher and Zurich. A strong and growing network of innovative entrepreneurs and SMEs thrive here.
Recovery partners
Over 100 delivery partners including Government, other councils, the Swindon and Wiltshire Local Enterprise Partnership (SWLEP), training providers, business organisations, charities, religious leaders, residents. have offered help.
Six months before closure
The focus is on supporting staff with career transition as well as supporting their mental and financial wellbeing.
"The National Careers Service provides careers support to employees affected by the closure. We have delivered over 400 support sessions and worked with colleges and training providers to deliver retraining, and financial and wellbeing support and coaching in employability skills and job searching". Maninder Hayre, Head of Delivery for National Careers Service in the South West and Oxfordshire
Local employers have already employed Honda and supply chain staff with others waiting for the closure to recruit from this productive workforce.
"We worked with Honda's apprenticeship team to identify opportunities. We are proud to launch our apprenticeship programme with New College for formal qualifications in engineering and business skills.  This allows employees of all ages to develop life-long skills whilst attaining valuable academic qualifications". Penny Grobler Recycling Technologies
"Collaboration between Catalent and Honda showed staff the similarities between the two industry sectors. Many skills are transferable. The workers were very attentive and engaged and 26 of the 30 apprentices applied for positions with Catalent". Peter Allen Catalent Pharma Solutions
Honda owns the manufacturing site, so partners play a supporting role in securing its future use, sharing enquiries for this high-grade employment site.  To add to its attraction, the SWLEP is funding transport and clean energy studies.
Challenges
The time between announcement and closure requires additional effort to keep stakeholders engaged, although the preparation time has been a benefit.
Partners were surprised there was not more published from other similar situations, almost a guide against the diverse range of pitfalls when you are faced with a large business closure.
Engaging Associates who have not looked for work whilst they are still employed takes time. We are working with other organisations, community and religious leaders to help 'spread the word'.
"Swindon has a proud history of building and rebuilding its industry to reflect changing times.  Working together, Honda employees, supply chains, central and local government, will respond to the challenges we all face". Paul Moorby OBE, Chair of the SWLEP and CO-Chair of the Honda National Task Force
The COVID-19 pandemic challenges affected manufacturing production and pushed all training, consultation, and advice sessions online. Thankfully, technology has allowed most services to continue.
"Colleges and other training providers provide courses focussed on functional skills and industry courses to support Associates in their next steps.  Industry specialists held drop-in sessions in a range of sectors to share skills and qualifications". Paula Kimmel New College, Swindon
Benefits of collaboration
Coordinating national and local stakeholders requires resource and support, but the benefits far outweigh the effort. These include reduced duplication; agreeing key messages; sharing resources and information particularly where it avoids service bottlenecks. This promotes civic pride; preventing companies from being overwhelmed by offers of support; and countless others. It has not been an easy programme to coordinate, but probably one of the most rewarding.
*Please note: This is a commercial profile
Swindon and Wiltshire LEP discuss transforming urban centres and local developments

Swindon and Wiltshire LEP discusses the development of the urban centre in Swindon and Salisbury, as well as developments in Wiltshire Swindon and Wiltshire is an area of major economic significance; attracting substantial overseas and UK investment. Its pivotal location in central southern England offers direct links to London, Heathrow, Oxford, Bristol, Cardiff, the Midlands […]
Editor's Recommended Articles