Aarthi JanakiRaman, Research Director, Chemicals and Advanced Materials at TechVision, Frost & Sullivan, explores the emerging role of the food and beverage industry in the circular economy
Shifting demographics, evolving consumer behaviour and changes in customer preferences and demands have transformed the food and beverage (F&B) industry. A growing population and the continuing need to ensure food security across the globe have made the F&B industry one of the vital ones, intertwined in the daily lives of people across the globe. The industry is one of the largest consumers of natural resources and has traditionally witnessed an imbalance between inputs/resources consumed and the products/goods produced; it is also one of the energy-intensive industries, if we take into account the entire operations, right from agricultural inputs to manufacturing, processing and retail.
The adoption of circular approaches can alleviate the challenges associated with wastage and energy losses and resource consumption, providing both economic and environmental benefits to the F&B industry. Considering the complex nature of the F&B value chain and its interlinkages within the industry and with other industries such as healthcare, energy and personal care to name a few, transformation of the F&B industry value chain into a more sustainable and closed loop one will have far-reaching efforts in pushing the circular economy agenda into a faster adoption trajectory. Circular approaches in the F&B industry can have a positive impact not only within the industry but also other industries as well, thereby, positively impacting the European circular and sustainability goals.
Circularity and sustainability in F&B industry: Current scenario
The F&B industry has seen a spike in sustainability efforts and there have been a plethora of initiatives spearheaded by prominent stakeholders to promote circularity and sustainability principles due to various reasons such as regulations, governmental and industrial efforts and even customer preferences. However, it can also be argued that there is no real closed loop system and circularity approach that encompasses the entire F&B value chain. Most of the initiatives are focused on specific parts of the value chain and target particular activities. For example, there have been significant efforts focused on the reduction of single-use packaging in response to the sustainability roadmap of many F&B brands and various governmental pushes to ban single-use plastics. This has resulted in an increase in collection and recycling efforts of plastics and the reuse of the same for packaging and other applications.
Similarly, there has also been a growing awareness towards food wastage and there are targeted efforts to minimise the same, especially in the retail and HORECA parts of the value chain and the same can be noticed during the processing of food items in terms of reduction of waste streams. Efforts are also focused on the replacement of conventional polymers and materials with bio-based and more sustainable alternatives; however, it is still in various stages of adoption.
While the above-mentioned efforts will definitely have an impact on increasing the sustainability quotient of the F&B operations, for the industry to become truly circular, we need to design a circular approach to the food system starting from farm to fork. This would involve creating a multi-pronged approach that encompasses the entire value chain networks. Integration of activities of various parts of the value chain are the need of the hour.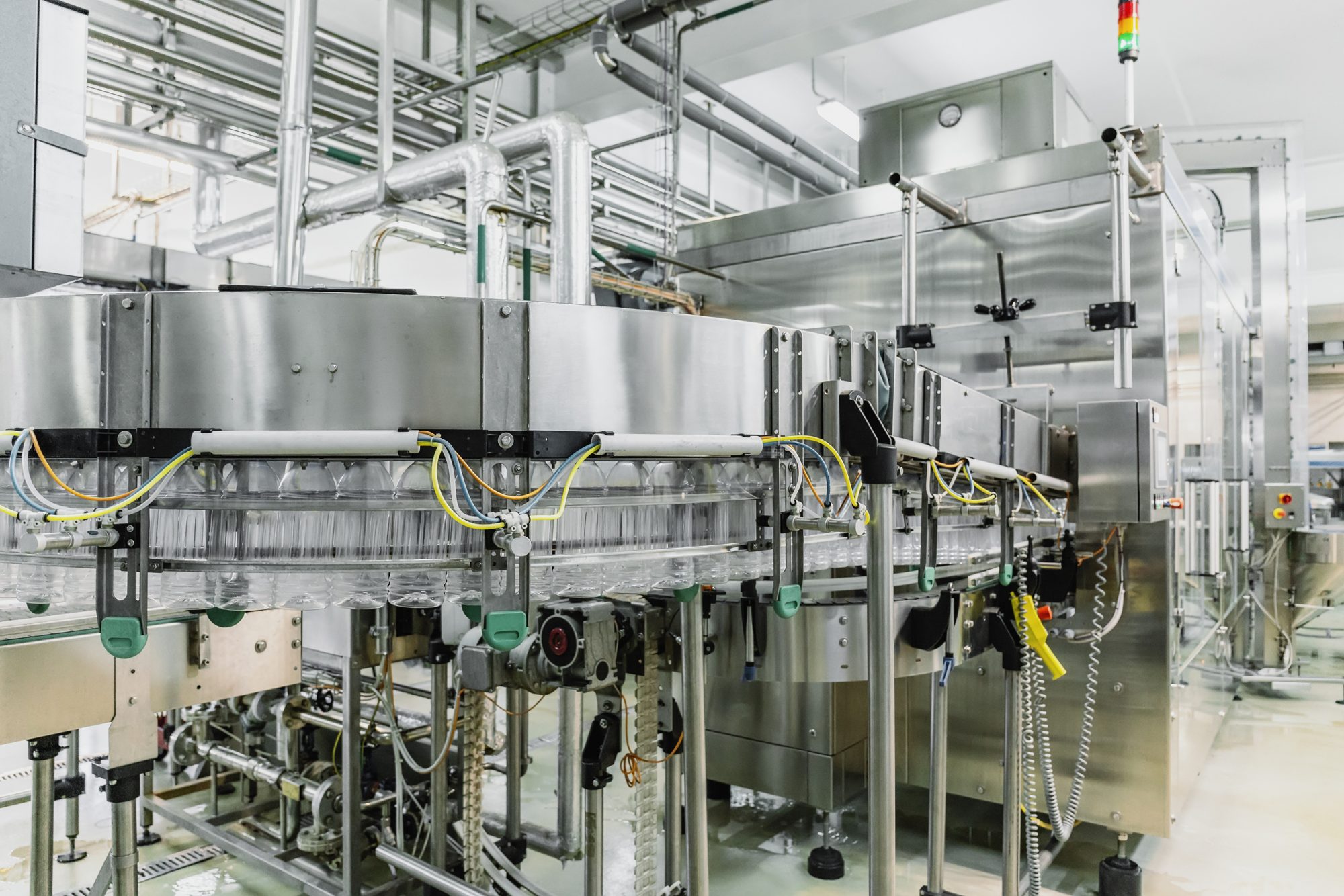 F&B industry's increasing importance in Europe's circularity efforts and Sustainability Roadmap
The F&B industry can be considered as a classic example of how sustainability can be integrated within various parts of the value chain networks and its influence can lead to increasing circularity and act as enablers for prominent trends in other industries. Some of the key ways in which circularity in the F&B industry can hasten green initiatives include the following three areas:
1. Waste-to-energy and chemicals
A growing interest in reducing dependency on fossil fuels and a transition to clean energy generation in Europe, along with the European Commission's ambitious targets for reducing emissions, have driven the demand for alternative feedstocks. Similarly, to combat landfill issues and their resultant environmental degradation, waste management has become a necessity. Energy generated from treating solid waste provides an alternative energy source to reduce the reliance on traditional fossil fuels. It also helps to use waste as a feedstock for the manufacture of chemicals and its intermediates to more efficiently use resources and slow the depletion of finite fossil fuels. The F&B industry, with its multitude of inputs, is poised to provide different feedstocks for the conversion of waste-to-energy and chemicals.
Agricultural and forestry waste and wastewater generated in manufacturing and processing steps are used for energy generation and manufacture of chemical intermediates. Waste streams are also used in nutrient recovery processes for the manufacture of biofertlisers, crop management aids and animal feed. Considering the amount of organic waste generated throughout the agriculture and F&B manufacturing and processing steps, the judicious introduction of waste streams and closed loop systems can help in self-sufficient, closed loop F&B processes.
Recycling of discarded single-use plastics to generate energy and reuse the obtained materials for packaging and other applications is also highly adopted in Europe, especially for the packaging of consumer goods, secondary and tertiary packaging and in certain instances, even food contact packaging solutions.
2. Development of high-value products
Bio-based organic residues that are rich in sugars, organic acids, minerals, bioactive compounds such as polyphenols and even dietary fibres find increasing interest from companies in personal care and pharmaceutical industries for investigating the potential of these compounds as APIs and active ingredients in cosmetic formulations.
Recovered bio-residues also find potential applications for the manufacture of biopolymers that find a use not only in packaging, but also as reinforcements for materials in other industries, especially for non- structural applications and composite manufacturing to increase the sustainability quotient of the targeted materials.
3. Waste upcycling
One of the emerging concepts within the F&B industry includes the use of food waste, discarded ingredients and by-products for processing and manufacturing value-added products, allowing for new value creation from discarded products. For example, companies are investigating the feasibility of using discarded foods rich in carbohydrates as the medium for microbial cultures. Similarly, discarded waste and by-products are being researched for use in automotive interiors such as car seats.
What next?
To successfully implement circularity approaches, the collaboration of stakeholders across the value chain network is important. There is a need for constant engagement between growers to manufacturers/ processors, retailers and other stakeholders such as academia, regulatory agencies, NGOs and other organisations involved in sustainability efforts to develop, implement and modify circular approaches in the F&B industry. Governmental subsidies, tax credits and incentives can also increase sustainability practices. Sustained R&D efforts to develop, modify and implement technological approaches to promote renew, recycle, reuse and upcycle can help in realising not only environmental benefits, but also economic benefits that can vitalise and sustain stakeholders' interests towards circularity and sustainability.
Careful selection and deployment of apt technologies can help in ensuring that there is no compromise on food safety and security due to the incorporation of by- products derived from waste streams and proper protocols are adhered to that prevent the onset of cross-contamination and infections. Technologies such as artificial intelligence (AI), predictive and prescriptive analytics, the Internet of Things (IoT) integrated with smart sensors to track, trace and monitor, especially the critical points of the value chain for potential loopholes can help mitigate food safety issues and even minimise wastage across the supply chains.
Intervention and protection technologies, including chemical and biochemical assays, antimicrobial coatings, etc. can reduce and prevent spoilage, contamination and extend the shelf life of food products. While these technologies can help in boosting sustainability across the F&B industry, redesigning processes and workflows to make the entire "farm to fork" process is circular in nature is the goal that the F&B industry should aim to reap the benefits of true circular economy principles.
Editor's Recommended Articles