Rail services advise people only use trains if essential, as UK travel has been unadvised due to high temperatures and upcoming rail strikes
On Monday 18 and Tuesday 19 July TFL advises against UK travel due to very high temperatures, suggesting customers making essential journeys should check before they travel and always carry water. Following this, RMT rail strikes are also to occur in July and August, furthering disruptions to travel.
After The Met Office issued its first-ever red warning for high heat for parts of the UK, including London, with temperatures forecast to reach 40 degrees, TfL has generated a hot weather plan in place to protect the transport network and keep services running and keep staff and customer safe in event of severe temperatures.
TfL will work hard to keep as many services running as possible and is carrying out enhanced inspections to mitigate the impact of the extreme weather
Very hot temperatures can affect rails, overhead power lines and signalling equipment
The high temperatures mean a reduced service for UK travel and could mean journeys take longer than usual.
To counter this issue, TFL is ensuring track temperature checks are continuing to be carried out regularly across the Tube and rail networks to ensure they remain safe and that the track is not at risk of bending or buckling.
There are response teams standing by on its rail and road network to deal with any issues as they occur, with an enhanced focus on stalled trains and times, crowding and customer advice. Customers making essential journeys are also advised to check before they travel, to carry water with them and not to board TfL services if they feel unwell – but there are also a number of Tube, rail and bus stations across the transport network which have water points where customers can refill their water bottle when travelling.
"Due to the exceptionally hot weather that is expected next week, customers should only use London's transport network for essential journeys."
TfL is also inspecting the air conditioning units on the Tube trains that cover 40% of the Tube network, the trains on the Elizabeth Line and London Overground as well as the air cooling units on double-deck buses to ensure they are functioning well.
The services recommend that if customers do feel unwell, they should get off at the next stop and contact a member of staff or speak to the bus driver, and if possible, retime their journey and travel at quieter times.
Andy Lord, Chief Operating Officer, TfL said: "Due to the exceptionally hot weather that is expected next week, customers should only use London's transport network for essential journeys.
"If customers do need to travel, they should check before they travel as we are expecting there to be some impact to Tube and rail services as a result of temporary speed restrictions we will need to introduce to keep everyone safe. It is also vital that customers always carry water at all times with them when travelling."
https://twitter.com/KarinKMacDee/status/1546736796142379009
RMT rail strikes in July and August
While services will return to normal once the temperature goes back to more normal levels on Wednesday, more disruption is expected in the coming weeks, in the form of strikes.
Rail workers have also announced two days of strike action in August, in addition to the walkout already planned for the end of July, which furthers disruption to UK travel in the summer of 2022.
The RMT has planned strikes for Wednesday 27 July, Thursday 18 August, and Saturday 20 August, including over 40,000 workers – around 20,000 from Network Rail, including signalling and track maintenance workers – and the remainder from 14 train operating companies, and the 13 that took action last month.
This disruption is likely to be similar to the strike which recently occurred in June, which indicates most trains and train services are to stop running, and those that do run to be on a reduced timetable.
The train companies involved in the strikes are:
Chiltern Railways
Cross Country Trains
Greater Anglia
LNER
East Midlands Railway
c2c
Great Western Railway
Northern Trains
South Eastern
South Western Railway
TransPennine Express
Avanti West Coast
West Midlands Trains
GTR (including Gatwick Express)
A separate strike will also be conducted on 30 July, including railway companies: Aslef union members at eight companies; Chiltern, LNER, Northern, TransPennine Express, Arriva Rail London, Great Western, Southeastern and West Midlands.
What is the reason for the RMT strikes?
While strikes are intended to cause disruption to UK travel, over 40,000 rail workers have been striking in response to the UK government cutting jobs and refusing to increase pay in line with inflation.
Union leaders rejected Network Rail's offer of a 4% pay rise, another 2% next year and a further 2% conditional on achieving "modernisation milestones" – so now they have instead demanded a rise in line with inflation, which stands at nearly 10%.
Essentially, with inflation and the cost of living soaring, RMT workers are asking for a pay rise to mitigate rising costs.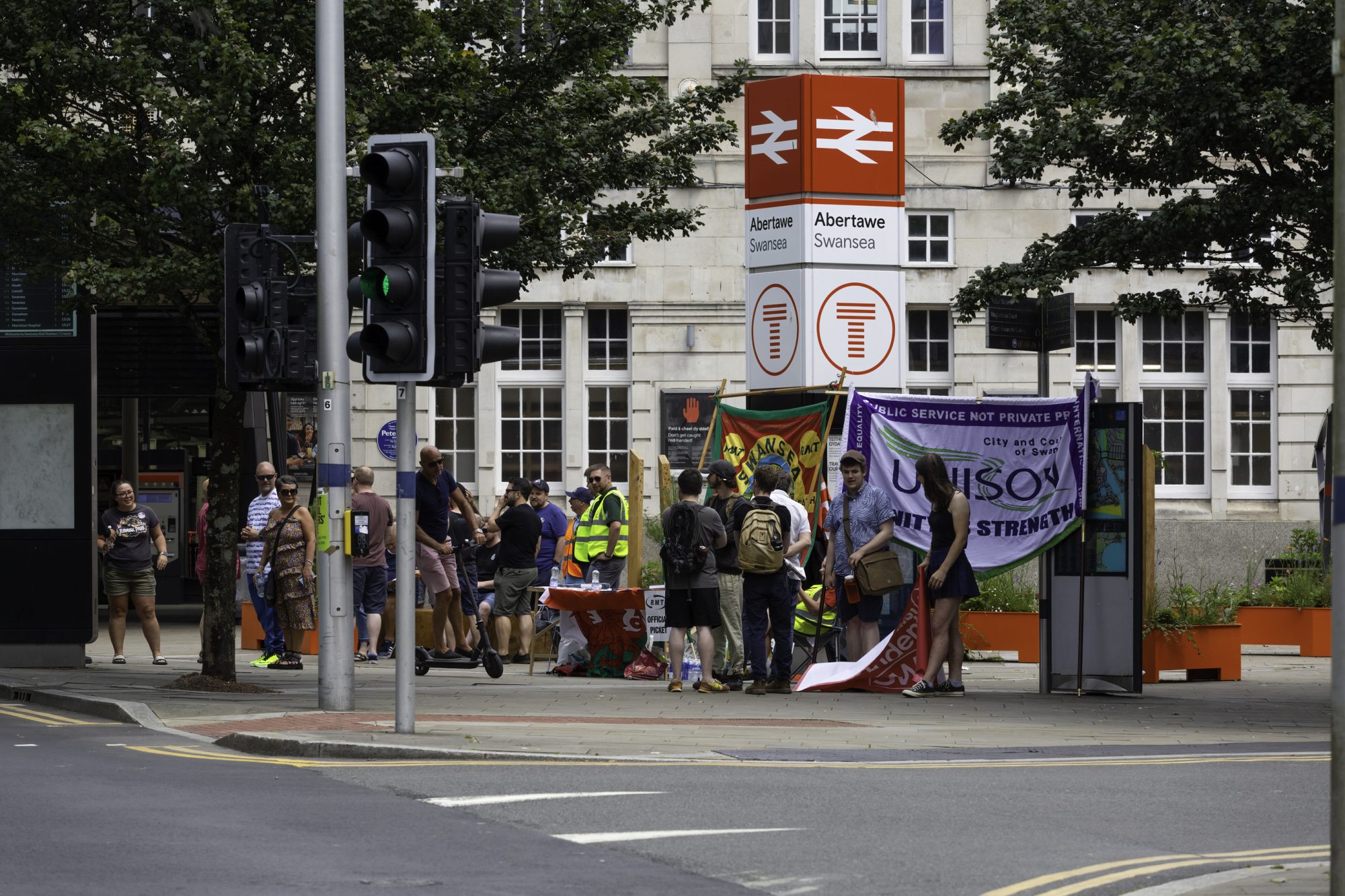 In 2021, Network Rail CEO Andrew Haines received an annual wage of £585,000, Chief Financial Officer Jeremy Westlake made £415,000 and Route ­Services Managing Director Susan Cooklin took home £385,000 – all the while Network Rail has been advertising for customer service assistants and station control assistant roles that pay just £20,000.
While the top ten highest-paid workers at National Rail get paid much above the rest, at £3.6 million annually, workers aim to cause disruption to services to highlight the important role they play in allowing the country to operate efficiently.
Editor's Recommended Articles