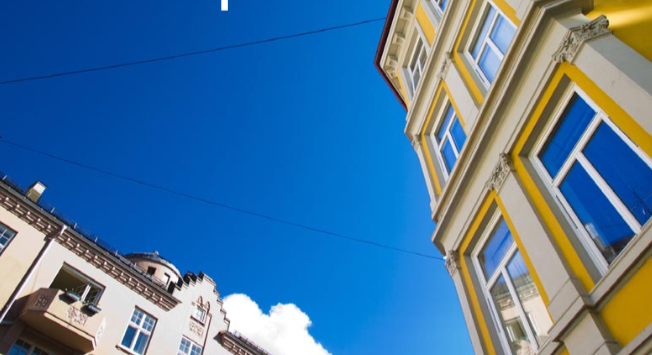 Sebastian Marx, Project Coordinator, Eurocities, says that increased commitment to environmental protection in cities will help the EU achieve its green ambitions
With the unveiling this summer of a series of measures to transform Europe's economy and society into a climate-neutral continent, the European Commission has well and truly set its Green Deal in motion.
Many campaigners and politicians have focused on the climate aspect of the Commission's legislative proposals, but the environmental protection aspect should not be forgotten.
Implementing measures to protect the environment will not only complement the EU's climate ambitions, but it will also create a cleaner, greener and healthier world.
And with more than 75% of Europeans living in urban areas, it should be no surprise that cities are leading the way in this domain thanks to initiatives such as the Green City Accord.
Going above and beyond
This community of cities aims to go above and beyond the targets set by the European Union in five areas: air, water, nature and biodiversity, circular economy and waste and noise.
Many signatories of the Accord are already demonstrating effective and innovative ways to reach minimum targets in these areas.
The Spanish city of Vitoria Gasteiz, for example, is taking a leaf out of Barcelona's book and implementing so-called 'Superblocks' to tackle air pollution.
These are neighbourhoods of several blocks where traffic is restricted to major roads around the outside and internal roads with a safe and limited speed limit. The city plans for 70 such blocks and hopes to be a part of the efforts to reach the EU's environmental vision.
"The Green City Accord seemed like a perfect complement to the European Green Deal because it widens the scope of action," says the city's Mayor, Gorka Urtaran. "Also, because we would like to be an active part of the creation of a greener, cleaner and healthier Europe."
What's more, measures such as these tackle a form of pollution often neglected in mainstream conversation – noise. This can have an impact on people's physical and mental health, especially the developmental health of children. Thankfully, Vitoria-Gasteiz's Superblocks decreased noise levels by almost 10%.
Resilience through nature
The European Commission plans to restore Europe's forests, soils, wetlands, and peatlands to act as a key tool in reaching its Green Deal targets. More biodiversity and strong natural protection will make the job easier.
And there are countless cities across the continent that are already acting in this area. In Tallinn, a 13-kilometre pollinator-friendly insect highway will help protect nature and promote biodiversity.
In Finland, the city of Lappeenranta has constructed seven stormwater wetlands in the urban area. These wetlands act as natural filters, collecting material as well as nutrients and pollutants transmitted by run-off water before it reaches the nearby lake Saimaa, the largest in the country and home to diverse ecosystems.
Healthy ecosystems are fundamental to building resilience against a changing environment, as we have seen in the past year with floods in some parts of Europe happening simultaneously alongside fires in other parts of the continent.
At the heart of the European Green Deal is a desire to improve the quality of life of all Europeans and to make sure that young people inherit a planet in the best shape possible.
That's why signatories of the Green City Accord are already building a future where we can live within our means.
Changing societal norms
Oslo, for example, has worked with stakeholders to develop an action plan to stop plastic waste from entering the city's fjord and to remove existing plastic pollution. This is complemented by the city's 'plastic manifesto' for the private sector. The aim of this measure is for companies to contribute with solutions and implement measures, methods and systems to reduce unnecessary use of plastic.
Schemes such as Oslo's are already putting the societal and economic change in motion that is needed to make more sustainable practices commonplace and accepted at the political level.
And it is thanks to initiatives like the Green City Accord that more cities will be inspired to transfer environmental solutions and take a step closer to the EU's Green Deal ambitions.
The Green City Accord now counts some 70 cities among its ranks. All these cities have taken a pledge to go above and beyond for the environment.
But by committing to the Accord, these cities have also made their work easier. It is a movement where cities can exchange knowledge on the latest and most effective environmental actions, allowing them to have a place at the table when it comes to discussing the best options for a clean and green Europe. What's more, working with a network like the Accord opens up the door for new funding opportunities for cities, putting them on a good footing for the environmental transition.
Strong environmental action will shore up the transformative action of the European Green Deal and help to implement it at a local level. By being more ambitious when it comes to the environment, cities are once again showing that they are the leading force in the green transition in Europe.
Editor's Recommended Articles