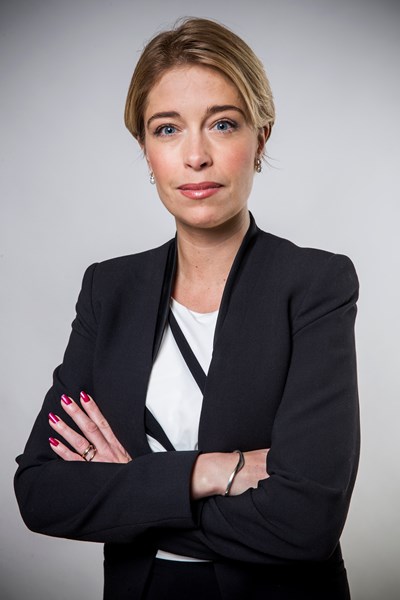 Open Access Government sheds light on the priorities of Sweden's Minister for Social Security, Annika Strandhäll to promote a modern, accessible and equitable health care system
Sweden's Ministry of Health and Social Affairs is responsible for all issues that fall under the concern of the welfare of society. This predominantly consists of promoting people's health and targeting the treatment of sick people, indeed the Ministry is constantly striving to ensure that everyone receives the treatment they need. The Ministry also provides insurance to allow a certain amount of financial security for those who are sick, elderly or have young children.
Also included in the very broad sector of health and social affairs, is the high priority of providing care for people with social difficulties; the disabled and the elderly. The Ministry's work also includes promoting sports issues, rights of children and for those with disabilities, as well as gender equality. The Ministry takes both a modern and intersectional approach to its healthcare priorities and this approach is driven by Minister Strandhäll, who fronts and monitors the Ministry. She has been the Minister for Health and Social Affairs since 2017 and was previously Minister for Social Security between 2014 to 2017.
"As a minister in Sweden's first feminist government, the differences in the conditions for men and women are a natural starting point in my reform efforts," states Minister Strandhäll. A modern, accessible and equitable health care system is vital and with Sweden's overall governmental push for gender equality, (Sweden topped the EU Gender Equality Index in 2017), so this will continue to develop. Most recently, in the Budget Bill for 2018, the government presented a range of proposals to increase both security and welfare in Sweden, some of which are centred around 'Gender equality and integration of newly arrived immigrants'.
Women's Health
The government is also currently implementing a record-breaking initiative on women's health – to strengthen skills supplied in maternity care and provide extra resources to initiatives for women's health in primary care – particularly in socio-economically disadvantaged regions. Furthermore, in February 2017, a project – 'Gender-equal pensions' – was carried out which aimed to tackle the challenge presented by the large differences in both women and men's pensions.
Strandhäll also stated that as Minister, she feels that it is vital that: "people with secure social insurance and pensions are able to make their own decisions in life. Sickness insurance should strike a balance between protection and demands, and pensions should be fair and enough to live on."
This requires strategic, long-term and purposeful work. The government invests billions of krona annually in better and more equitable health care, both through targeted measures and through providing increased general government grants to county councils.
Mental Health
One aspect that the government is pushing to raise awareness in is the subject of mental health. Minister Strandhäll, spoke about effective strategies for better mental health at WHO Mental Gap Action Programme (mhGAP) forum on 10th October. The government sees a major need to expand investments in mental health services and as such, it is strengthening efforts in this area by providing SEK 650 million in 2018 and SEK 1150 million per year during the years 2019 and 2020.
However, public health in Sweden is about preventing all types of ill health, mental or physical. The Ministry covers everything from measures to promote public health and specific issues, such as protection against communicable diseases, alcohol and tobacco. The area of sport includes both public health issues, such as getting people to be physically active, as well as democratic perspectives, such as getting people to engage and assume responsibility for non-profit activities.
Physical Fitness
The area also includes initiatives to bring the experience of sporting events to the public, encouraging integration and accessibility, as well as promoting physical fitness. The government recognises the importance of this area as a vital step towards a more modern, accessible and equitable health care system and is, therefore, giving SEK 64 million annually to support the sports movement's work with new arrivals in Sweden.
Overall, health care consists of the measures taken to provide care for those who are ill and the development of healthcare services. Care should be equitable, gender-equal and accessible and offered on equal terms, according to individual need. Needs-adapted health and medical care mean that care is given based on the needs of the individual patient. Sweden is striving to maintain and improve its already world-class healthcare system. While it is true that life expectancy is increasing, along with the number of cancer survivors, there are still many hurdles to overcome so that this can be achieved.
Open Access Government
JMiles@openaccessgovernment.org
Editor's Recommended Articles