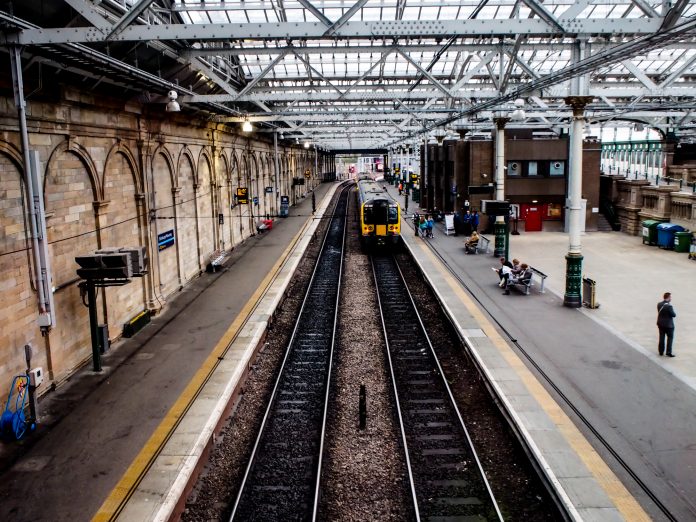 New £96 billion plans unveiled to modernise rail connections across England, as the biggest ever public investment for the rail network
This investment aims to shorten journeys to and between the East and West Midlands, Yorkshire and the North-West, with passengers seeing these speedy benefits ten years sooner than under previous plans, due to the Government's new Integrated Rail Plan (IRP).
Focusing on local services and high-speed links aims to advance shorter-distances and frequently used routes, aiming primarily to increase capacity and develop more reliable services to the public, not just to those travelling between bigger cities in which there already are faster rail links available.
Unveiled by Boris Johnson and Transport Secretary Grant Schapps, the new plan will strengthen connections between major cities in the North and Midlands, the IRP delivers transport times which are the same as and faster than the original HS2 and Leeds-Manchester proposals.
Allocating £360 million for contactless ticketing across commuter rail networks, as seen in London rail, the IRP is designed to improve rail links and offer cheaper integrated ticketing with local buses and trams.
This will simplify thousands of daily journeys across the Midlands and the North.
"Ensuring passengers and consumers benefit from tangible changes more quickly"
Prime Minister Boris Johnson said: "If we are to see levelling up in action now, we must rapidly transform the services that matter to people most.
"That's why the Integrated Rail Plan will be the biggest transport investment programme in a century, delivering meaningful transport connections for more passengers across the country, more quickly – with both high-speed journeys and better local services, it will ensure no town or city is left behind."
Transport Secretary Grant Shapps added: "Throughout the pandemic, we stood by our railway and invested billions to keep the country moving, and we are about to unleash a £96 billion programme of investment that will transform a Victorian network into one befitting a modern country.
"The Integrated Rail Plan is designed to deliver for everyone, much sooner than under previous plans for rail schemes drawn up a decade ago, which no longer fit the way we travel today.
"Our plan will deliver a network that is fit for passengers today and for future generations – a network that works for every community and every passenger, right across the UK."
"To increase capacity and have more frequent services with value for money for the taxpayer"
After Oakervee Review recommended an assessment of major transport schemes, like HS2 and Northern Powerhouse Rail, the IRP produced this plan to deliver efficient transport for the North and the Midlands.
As the full HS2 and Northern Powerhouse Rail schemes would not enter service until the early to mid-2040s, The IRP was drawn up as a response to shorten the process and transform connectivity for productivity in the North and the Midlands.
Editor's Recommended Articles