The global pandemic of COVID-19 is the greatest threat to mankind. I extend my sincere condolences to all those who passed away and hope that this pandemic will end swiftly and the economy will recover fully by utilising advanced technologies which draw much attention, especially in this difficult time.
Formulation of the Basic Plan
The Government of Japan formulated "the Basic Plan for Food, Agriculture, and Rural Areas," in March 2020 which shows the direction of measures with a vision for approximately the next 10 years.
This plan describes that the number of farmers in Japan is estimated to be 1.31 million in 2030 from 2.08 million in 2015 based on a recent trend.
It is a concern that the marked decrease in the number of farmers may cause areas where farming cannot be sustained. For agriculture to develop in Japan as a growth industry, it is important to establish an agricultural structure where efficient and stable agricultural management undertakes a considerable portion of agricultural production and expand new agriculture utilising robotics, artificial intelligence (AI) and the Internet of things (IoT). We call it 'Smart Agriculture'.
The realisation of Smart Agriculture
Japan is experiencing a fully-fledged population-declining society. It is a concern that industrial competitiveness may decrease, and the viability of the local community may be in doubt. The industrial and societal transformation through digital technologies is an extremely important issue. The Government of Japan advocates "Society 5.0," a concept of a human-centred and inclusive future society that realises both economic growth and resolution of societal challenges by sophisticated integration of cyberspace and physical space. As technologies for enhancing productivity such as drone and data using technology reach a practical stage, it is time for the government to promote their dissemination strongly also in the agricultural area.
Smart Agriculture is more than just labour-saving. It is a new form of agriculture driven by data and can create and provide the added value to meet consumer needs appropriately through farming. To promote Smart Agriculture, the Government of Japan builds a platform for exchanging information on Smart Agriculture among farmers, private companies, universities, and governments solve challenges, and will show policies for promoting new services such as sharing business to reduce the cost of introducing smart agriculture technologies.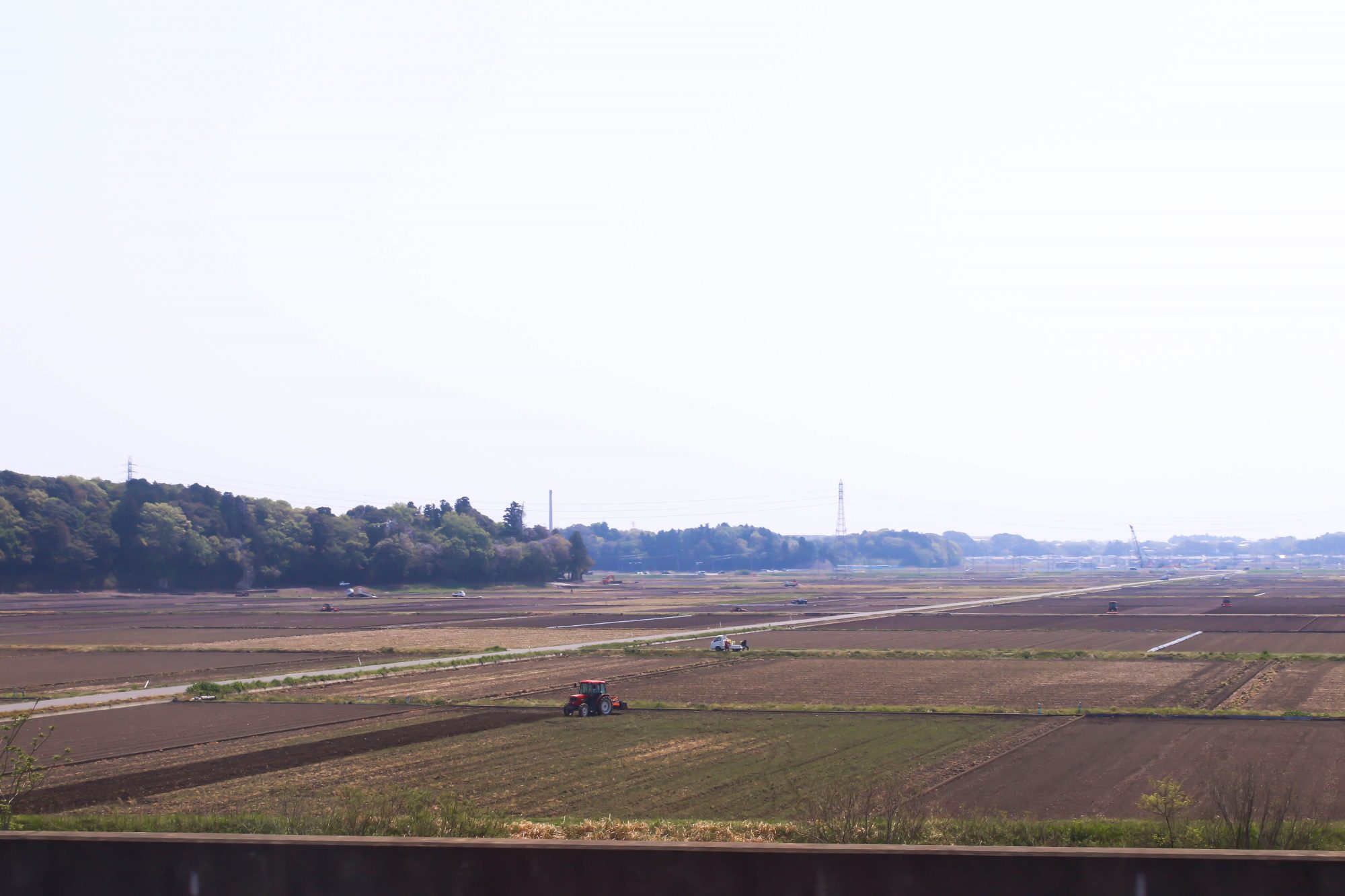 Also, the Government of Japan developed a platform as a national project, where a wide range of agricultural data can be utilised, as a foundation to enable everyone involved in the field to cooperate. The platform "WAGRI," has been in operation since April 2019. So far, ICT vendors and agricultural equipment manufactures develop a diverse array of systems, and there is a wide range of public data (e.g. farmland, climate, soil, fertiliser, pesticide, etc.) to be collected independently. WAGRI makes it possible to collaborate among these data and systems. It is expected that in this vein, a company can be encouraged to develop an ICT system and, therefore, create higher-quality services.
Our interest in the Sustainable Development Goals (SDGs) has increased in Japan since the SDGs were adopted during the UN Sustainable Summit in 2015. Along with this, actions for the SDGs undertaken by public and private organisations in Japan are spreading. The realisation of environmentally friendly production through Smart Agriculture can push forward sustainable approaches called on by the SDGs.
Message to readers
Recently, food production in the world has been growing. However, the risk associated with food supply on a global scale is getting higher due to the rise in food demand driven by population growth and economic development, and the production reduction caused by climate change.
In order to solve these challenges, the Government of Japan will advance the development and dissemination of emerging technologies, such as smart agriculture technologies.
Editor's Recommended Articles