The former Chancellor of the Exchequer is the Tory favourite for the next Prime Minister, but what can the public expect from Rishi Sunak if this becomes a reality?
Rishi Sunak, the former Chancellor of the Exchequer, was one of the first to quit Boris Johnson's Cabinet and is arguably the current favourite to be the next Prime Minister.
However, some commentators and grassroots supporters disagree and suggest that Penny Mordaunt is the real favourite having received 19.6% on a new survey of Conservative Home readers.
Nevertheless, many are still claiming that Sunak is the most popular candidate. He recently gained endorsement from Matt Handcock: "He's got the plan, the character, and the experience to deliver for the country, and win the next election".
Sunak is receiving significant support from MPs and claims that he has the backing of between 80 and 100 MPs. Only time will tell whether this is the case.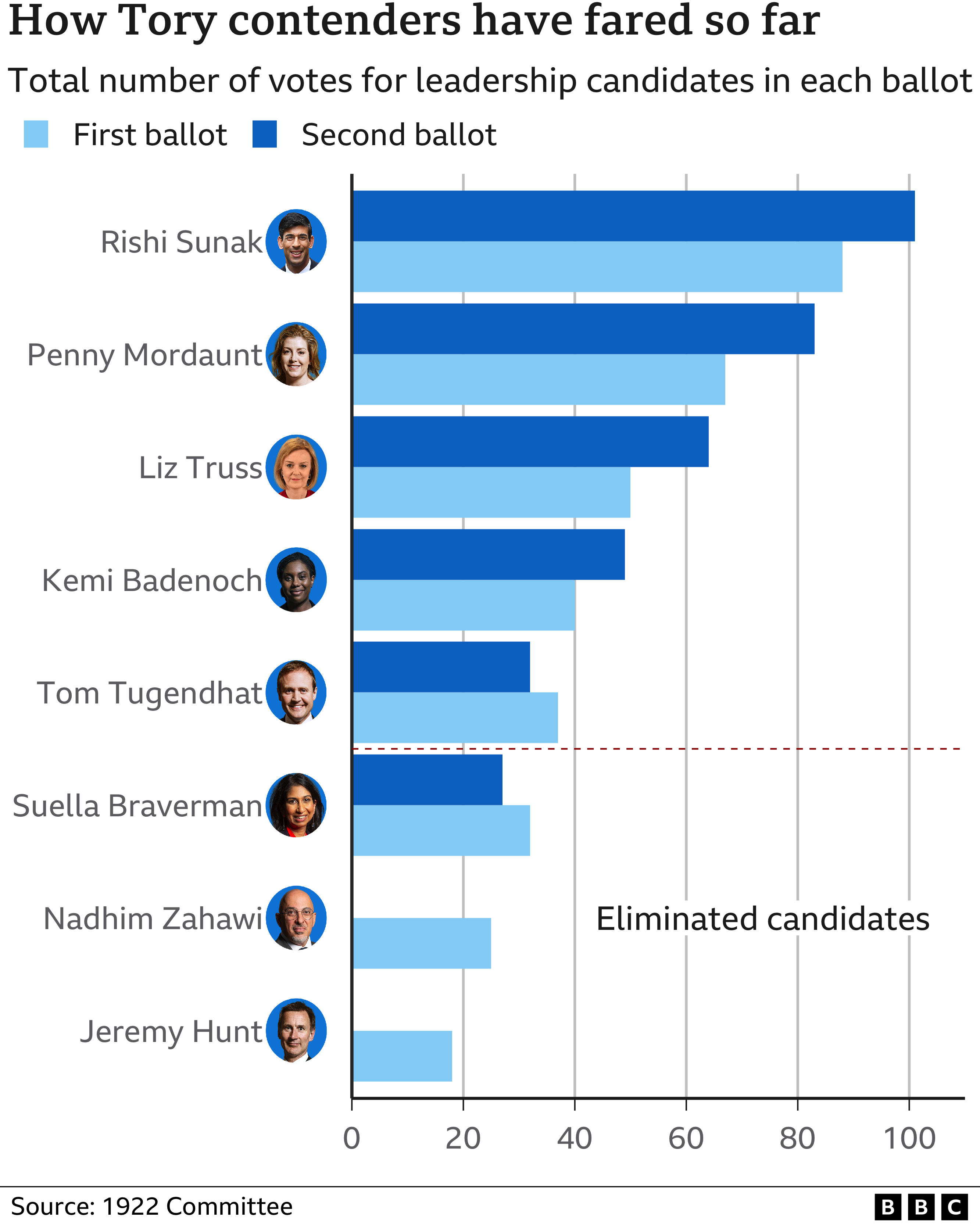 "He's got the plan, the character and the experience to deliver for the country, and win the next election," says Hancock
It seems that Rishi Sunak is runaway favourite amongst @Conservatives MPs.
You're not listening again!
The voters won't accept him, they don't trust him, pensioners wont support him. Open your eyes and ears @Conservatives

— Alan Mayer (@MayerAgain) July 11, 2022
A slick campaign appeared out of nowhere – #Ready4Rishi?
The multi-millionaire's campaign video appeared out of thin air, less than 48 hours after Boris Johnson's resignation. Many were left wondering how long this plan had been waiting in the wings.
It turns out, the website domain had been registered in December 2021, meaning that the campaign video could have been filmed months before Johnson was forced out of office.
Sunak was planning to oust Boris Johnson and run for Prime Minister for a long time, it seems.
https://twitter.com/RishiSunak/status/1545426650032111616?s=20&t=Jp8Rp0q3Rs4P9urDA8kHkA
In his campaign video, the multi-millionaire refers back to his grandmother's immigrant beginnings in an attempt to come across as humble, and unthreatening. He states in his video: "Do we confront this moment with honesty, seriousness and determination… or do we tell ourselves comforting fairytales?", but for most, the only 'fairytale' in question is the story being spun by Sunak's media team in his campaign for Prime Minister, and it certainly isn't comforting.
'Do we confront this moment with honesty, seriousness and determination… or do we tell ourselves comforting fairytales?' – Sunak
This depiction of Rishi Sunak as a man of humble, immigrant beginnings could not be further from the truth. Rishi Sunak's grandmother may have immigrated to the UK in the 1960s, but that was two generations ago and Sunak has experienced a life far from humble. Rishi Sunak is a member of the aristocracy, and he has lived a lavish and expensive life that is considered elitist and incomprehensible to most.
Educated at one of the most prestigious schools in the world, Winchester College, Sunak went on to study PPE at Oxford before moving to California to study at Stanford University as a Fulbright Scholar. It was here, at Stanford, that Sunak met Akshata Murty, the daughter of N. R. Narayana Murthy, the Indian billionaire businessman who founded Infosys.
Sunak: The man with no working-class friends, just aristocrats
The full Sunak clip is even more toe-curling pic.twitter.com/vIVI6UTPun

— Conor Gogarty (@ConorGogarty) July 9, 2022
'I have friends who are aristocrats, I have friends who are upper-class, I have friends who are, you know, working-class… but er- well not working-class'
Rishi Sunak is extremely rich. In fact, he recently became one of the richest men in the UK, worth an estimated £730 million, profiting off the back of the COVID-19 pandemic.
In a video unearthed from 2001, Sunak temporarily claims to have working-class friends but he immediately backtracks. The former Chancellor of the Exchequer openly admits that his friends are exclusively aristocrats and members of the upper-class.
The video provides a great contrast to his slick campaign trail which seeks to present Sunak as "a man of the people". It reminds the public of the real man behind the polished and manipulated media presence and campaign trail.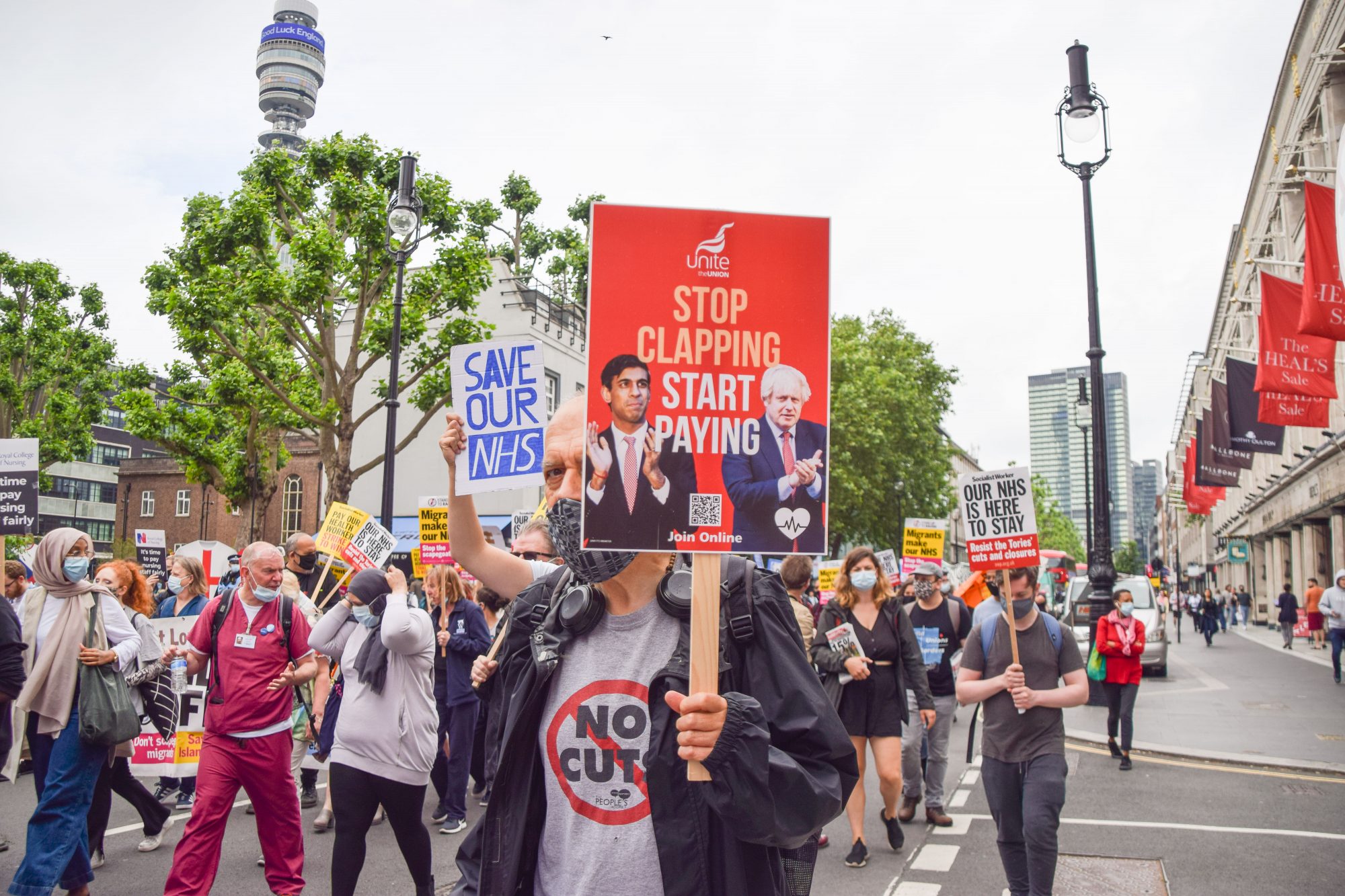 Power, corruption & lies
What the general public cannot afford to forget is that Sunak's time in government has been marked by controversy after controversy.
Ironically, Sunak has claimed that he wants to see a cleaned up government and is keen to distance himself from the many failures and controversies of Boris Johnson. He goes so far as to say "Someone has to grip this moment and take the right decisions" in his campaign video. So far, this isn't looking well for Rishi Sunak.
His wife, Akshata Murty, worth more than the Queen at an astronomical £500m, has been avoiding paying millions in tax. Murty has been paying £30,000 a year to be classed as non-domiciled in order to not pay tax – which has amounted to tax evasion of £20m. Naturally, Sunak has faced pressure over corruption.
Sunak was also fined by the police for breaching lockdown rules. Specifically, in April 2022 the man who very well may be the next Prime Minister was issued with a fixed penalty notice for attending a lockdown party in the Cabinet Office with Boris Johnson.
To further the blow, he has only recently given up his own American 'green card' visa, which gave him permission to work in the USA and have residency there, which is not very 'patriotic'.
If his track record is anything to go by, then more corruption is certainly on the cards.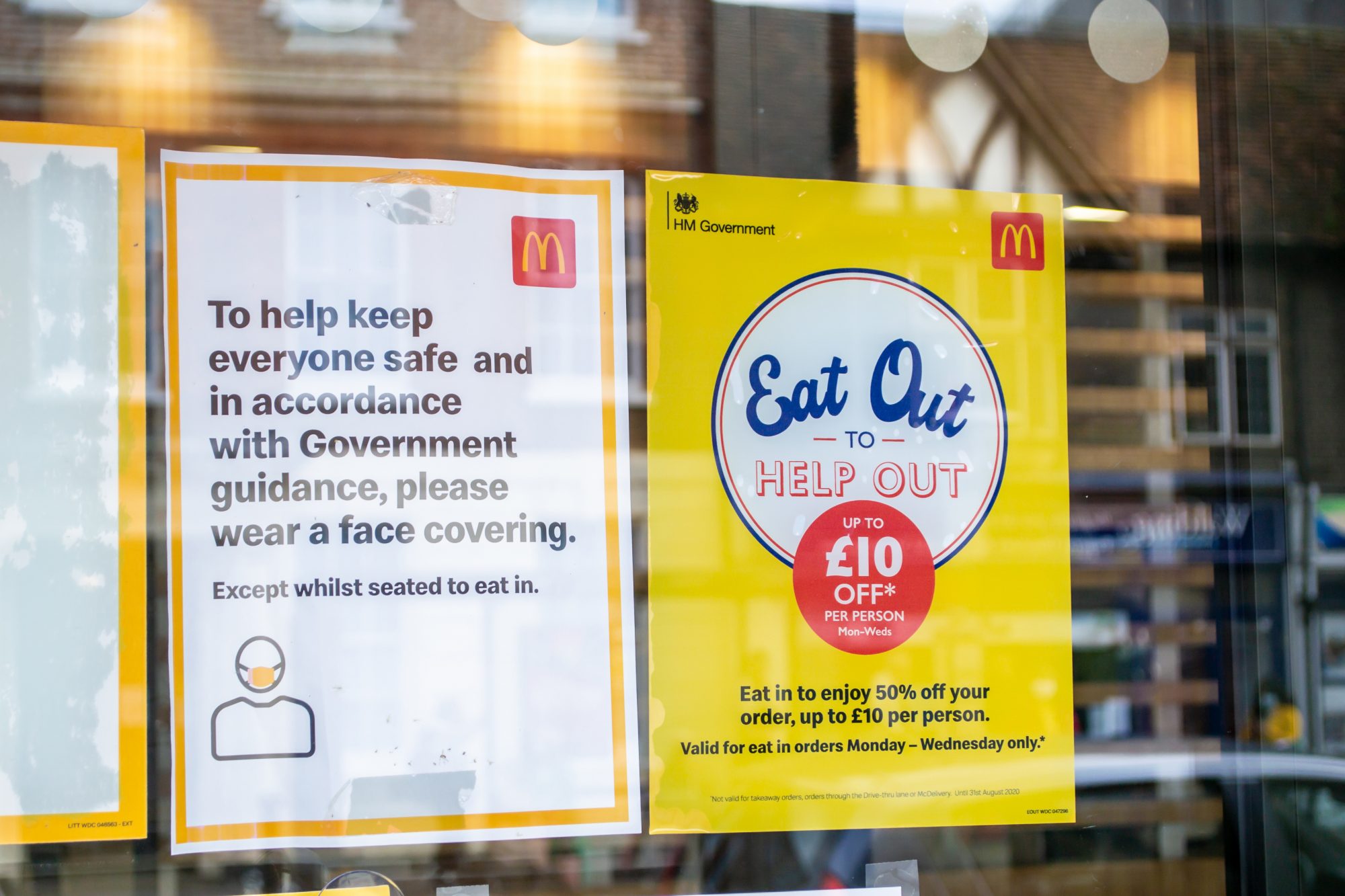 A return to Thatcherism: Tax cuts, benefits cuts, public services cuts
In terms of Sunak's future policies, cuts are likely to feature prominently. He has ruled out tax cuts until public finances improve but vows to focus on the economy.
He has promised to run the economy like Margaret Thatcher, if he wins. "We will cut taxes and we will cut it responsibly. I would describe it as common-sense Thatcherism" comments the former Chancellor of the Exchequer.
'We will cut taxes and we will cut it responsibly. I would describe it as common-sense Thatcherism'
Last year he was criticised for cutting a £20-a-week increase to Universal Credit that had helped some of the poorest families through the pandemic. Research from the Joseph Rowntree Foundation reported that more than 200,000 would have been pushed into poverty as a result of the cut.
Rishi Sunak has consistently voted for a reduction in spending on welfare benefits so the public can expect to see less money spent on the welfare state.
He has also consistently voted against paying higher benefits over longer periods for those unable to work due to illness or disability, so it is likely Rishi Sunak will continue this legacy if elected leader.
It is also likely that Sunak would make further cuts to benefits and public services if elected Prime Minister, following his voting record.
He has also consistently voted for reducing central government funding of local government so this should also be expected.
Viewing the voting records to understand Sunak's ideology
Sunak's voting history is a key tool in understanding his ideology and where he stands on important issues. It provides an indication of how he may act if he becomes Prime Minister. Here is a selection of issues and how Sunak has voted:
When concerning issues like climate change and the environment:
Almost always voted against measures to prevent climate change
Voted against financial incentives for low carbon emission electricity generation methods
Voted for greater regulation of hydraulic fracturing (fracking) to extract shale gas
Generally voted for new high speed rail infrastructure
When faced with social issues:
Sunak has never voted on allowing marriage between two people of same sex
Has never voted on equal gay rights
Generally voted against laws to promote equality and human rights
And when concerning issues on immigration, despite parading his grandmother's immigrant story in his campaign video, Sunak's voting record tells a different story:
Sunak voted for mass surveillance of people's communications and activities
He has consistently voted for stronger enforcement of immigration rules
On nearly all occasions voted for a stricter asylum system
Despite his grandmother moving from East Africa to Britain in search of a better life, Rishi Sunak is also in favour of migrants being sent Rwanda
Sunak also backed the 'Leave' campaign in the 2016 Brexit referendum, saying it would make Britain 'freer, fairer and more prosperous'.
I love Rishi Sunak's heartwarming tale…

Of how the grandson of economic migrants

One day grew up to end freedom of movement for a whole generation of economic migrants, while sending others to Rwanda.

— Marina Purkiss (@MarinaPurkiss) July 9, 2022
A quick way to gain a deeper understanding of where Sunak stands on the big issues is by looking at his full voting history – available here.
Editor's Recommended Articles