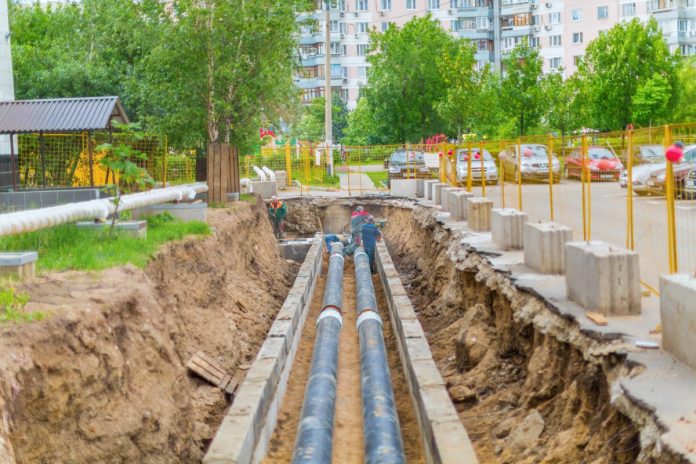 The government has announced £3m will be made available to set up low carbon heat networks across 55 local authorities…
An extra £3m funding will be awarded to councils across England and Wales. The government announced 55 local authorities will benefit from the additional funding, which will be used to support low carbon heat networks.
Heat networks are designed to provide heat to clusters of buildings through a system of insulated pipes that carry hot water. This eliminates the need for individual homes and businesses to generated their own heat. The networks draw heat from sources such as rivers or mine water, biomass, energy from waste or recovered heat.
Around 15 per cent of UK heat could be met through heat networks by 2030. This figure increases by 40 per cent by 2050. The 74 new heat networks will bring the total number of projects benefiting from government grants to 180.
It is hoped the new fund will support 74 low carbon heat projects, which will lower heating bills in local areas while helping to cut carbon emissions.
Secretary of State for Energy and Climate Change Ed Davey said: "Using wasted heat to warm our buildings is a cost effective way to cut carbon and slash energy bills.
"This money will help transform the way communities heat their buildings, schools and homes – as well as show how people and councils can work together to boost jobs and investment in their local area."
This latest funding is part of the government's drive to increase low carbon heating projects. The 55 local authorities are part of the fourth group of successful bidders.
Parliamentary Under Secretary of State for Energy and Climate Change, Baroness Verma said: "Low carbon heat generation is on the rise in the UK and local authorities have an important role to play in maintaining this growth and driving forward innovation and progress in the heat industry.
"By working together communities have the power to deliver clean energy to local areas, reduce bills and create more green jobs."
Grants will range between £16,000 to £263,000 to help local authorities set up their projects.
The successful local authorities are:
• Bath & North East Somerset Council
• Birmingham City Council
• Bolton Metropolitan Borough Council
• Bournemouth Borough Council
• Bridgend County Borough Council
• Bromsgrove District Council
• Buckinghamshire County Council
• Calderdale
• Ceredigion County Council
• Cheshire East Borough Council
• City & County of Swansea
• City of Westminster
• Colchester Borough Council
• Cornwall Council
• Coventry City Council
• Crawley Borough Council
• Devon County Council
• Dudley Metropolitan Borough
• East Hampshire District Council
• Eden District Council
• Flintshire County Council
• Forest Heath District Council
• Gloucestershire County Council
• Herefordshire Council
• Kent County Council
• Leicestershire County Council
• Lincolnshire County Council
• London Borough of Barking & Dagenham
• London Borough of Haringey
• London Borough of Harrow
• London Borough of Havering
• London Borough of Islington
• London Borough of Redbridge
• London Borough of Sutton
• London Borough of Waltham Forest
• Manchester City Council
• Middlesbrough Borough Council
• Newhaven Town Council
• North Devon District Council
• North Tyneside Council
• Norwich City Council
• Plymouth City Council
• Portsmouth City Council
• Rugby Borough Council
• Runnymede Borough Council
• Salford City Council
• Slough Borough Council
• South Staffordshire
• South Tyneside Metropolitan Borough Council
• Southend-on-Sea Council
• St Edmundsbury Borough Council
• Stratford-on-Avon
• Sunderland City Council
• Wakefield City Metropolitan District Council
• Wiltshire Council