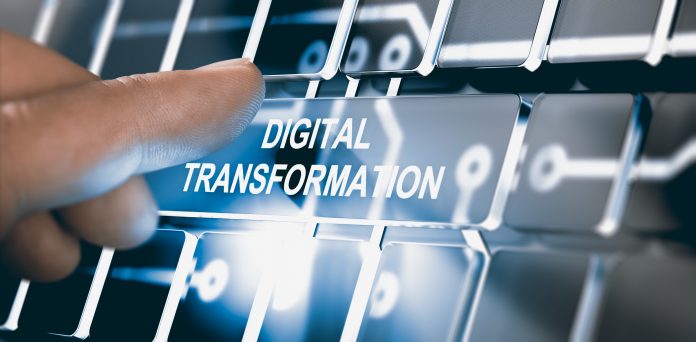 Ahead of an impending European initiative and the adoption of a European Public Blockchain Partnership, delegates are to meet in Brussels, Belgium, today (10 April) to discuss embracing technological development
The European Commission will host a 'Digital Day 2018' to deliberate European technological development and co-operation in areas such as artificial intelligence (AI), blockchain and digital health.
Digital Day aims to foresee what the digital future of Europe will look like, and will seek to reach joint commitments in order to encourage investment in European digital technologies and infrastructures.
The Commission is expected to publish a comprehensive European initiative concerning artificial intelligence this month. According to the agenda for the digital day, in preparation for the launch of the initiative, the Commission feels it is time to bring EU member states and key stakeholders together to engage in a "strategic dialogue on artificial intelligence" to discuss how to harness the opportunities arising from the technology.
The objective of the Digital Day session will be to secure commitments from EU Member States governments and key stakeholders from industry, academia and civil society to support the European initiative on Artificial Intelligence, and in particular to engage in the European AI Alliance, a broad community of all relevant stakeholders. EU member states will also be asked to set-up a Sherpa process to discuss the further implementation of the European AI initiative.
The Commission describes blockchain as "one of the key emerging technological trends and a major opportunity for Europe." It says blockchain technology introduces new paradigms and enables basic services that correspond to the needs of collaborative models and cross border services to be established in Europe. It is also starting to consider European blockchain infrastructure.
"This session will discuss how we can ensure that Europe seizes all the opportunities offered by a transformative blockchain ecosystem, building on existing leading initiatives, pooling forces and collaborating further on specific actions towards a European Blockchain Infrastructure for services of public interest." The session will close with a signing ceremony on a declaration of "cooperation on a European Public Blockchain Partnership."
Another session on the Digital Day will consider data to personalise healthcare. The session is organised around a commitment to join genomic databanks on an EU level for even more successful research collaborations. A further session will also discuss ongoing EU commitment to digital innovation, and the results of investments made by the EU and its member states in the field of digital technologies.
Editor's Recommended Articles