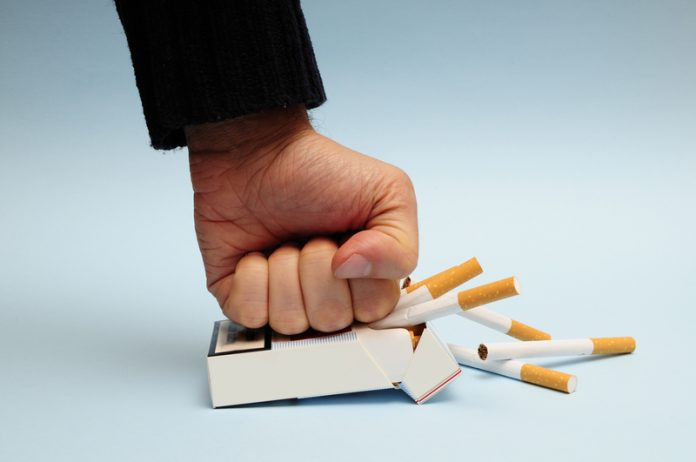 The government has announced their plans to cut smoking rates in England among adults from 15.5% to no more than 12% by 2022
Their ambitious Tobacco Control Plan aims to effectively make England smoke free in the next few decades.
According to health officials, smoking currently kills 200 people a day, despite smoking rates in England being at the lowest level since record began.
The Department of Health plan also targets a reduction in the number of 15-year older who regularly smoke, from 8% to 3% or lower; and a fall in the proportion of pregnant women smoking, from 10.5% to no more than 6%.
Public Health England's chief executive, Duncan Selbie, said the country was at a "pivotal point" where the end was in sight and a smoke-free generation a reality.
But added that "the final push, reaching the most vulnerable and disadvantaged, will undoubtedly be the hardest."
It's reported that doctors and healthcare experts have been urging Theresa May to publish the new plan for months in accordance with her pledge to reduce the gap between the rich and the poor.
Smoking rates still remain high in some regions of England, mostly amongst the lowest earners in the country.
However, Deborah Arnott, the chief executive of the campaigning charity ASH has warned that the success of the plan – which emphasises local over national action – could be threatened by "severe government cuts in public health funding."
The government has said it will provide access to training for all health professional on how to help patients quit, to achieve these objectives.
But despite the government's commitment to stamp out smoking in the next few decades, there is no new money to achieve this plan and no penalties for local areas that fail to meet the targets.
Doctors and healthcare professionals have welcomed the plan but said that more investment was needed to bring smoking rates down further.
Professor Parveen Kumar, chair of the BMA board of science, said: "If we're to stop the 79,000 annual deaths in England attributed to smoking, smoking cessation services and tobacco control measures must be adequately funding.
"Yet local authorities are reducing smoking cessation budgets, merging services until unwieldy departments or cutting services altogether."