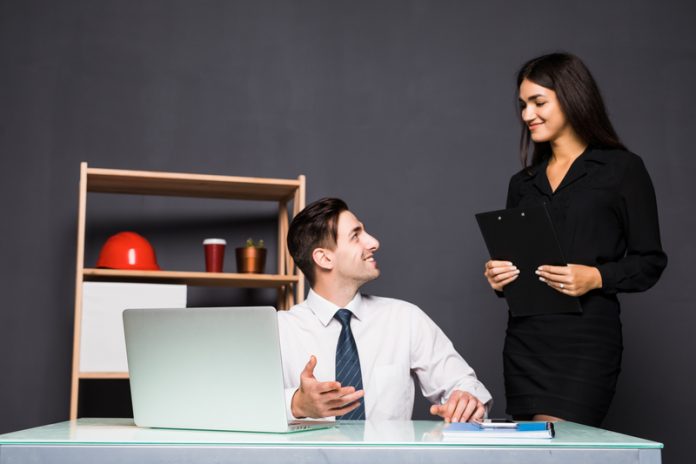 Manuelle Malot from EDHEC Business School explains what businesses must do to attract the best young talent
Research clearly shows that until 2030, the number of skilled jobs needed for the global economy will be greater than the number of available candidates. For businesses, across a wide variety of sectors, there is an ongoing battle for the best talent. The critical question facing firms is simple: what should they be doing to attract the best young talent?
Research from EDHEC's NewGenTalent centre reveals that the answer is multi-faceted. Firstly, firms should consider offering young talent an exciting, international, entrepreneurial and meaningful adventure; not a 'career'. It is vital that businesses consider and understand the aspirations and behaviours of young talent, even if they are sometimes paradoxical.
Not only are companies competing with each other to find and hire the best talent, they are also competing with the entrepreneurial drive of young people themselves. There is an increasing tendency among the young to join or create human-sized organisations and start-ups so that they can learn and grow faster.
One way to achieve this is by offering "fast track" or "rotational programmes" as early career development. This should allow and encourage young people to develop and take on challenges that have real impact and meaning. Businesses should also capitalise on what is unique to them. For example, collective dynamics and learning from other employees.
Our research also showed that young talent pay particular attention to a firm's social and environmental responsibility and expect these to be reflected in their missions.
When it comes to how young people approach looking for placements/first jobs, they mostly use their universities' career intranet platforms (48%), followed by a company's website (39%) and finally, their personal network (35%).
Transparency during the recruitment process is another important factor. The majority, 71%, highlighted it as being important. Young people are used to almost instant application responses and want considerable fluidity. Speed and simplicity when applying are crucial. In essence, they are looking for a personalised "candidate experience". Feeling "unique" can be very motivating. Similarly, they want documented job offers and transparency in salaries.
The idea of having to complete an application form= when they have already sent the same information in their CV is a real turn-off. They would much prefer to write an email, rather than a long covering letter.
Receiving a personalised reply is also important, 74% said so. Young talent wants feedback from every step of the application process. When they are unsuccessful, they are particularly concerned with how they performed in interviews, so as to improve the next time.
Firms also need to be very mindful of what information is publicly available: the information that young people find about a company, before applying, is often decisive. 80% of young people conduct research on the company culture before applying and 78% believe that the company culture in fluences their application.
The firms that succeed in the battle for young talent will be the ones that use recruitment communication in a specific and sincere manner: less stereotyped corporate discourse, with offers that are detailed and reflect the company's culture and values.
Finally, firms must understand and make the most of social networks. Professional social networks are hugely important to young people: 87% of students and recent graduates are already registered on at least one. Among them, 78% will check their account at least weekly and three out of four will read their news feed.
It is imperative that companies communicate on professional networks and have content that is adapted to young, qualified and demanding talent.
Social networks also have an impact on the decisions that young people make, before they apply. They make it simple and easy to check that a company's promises match the realities experienced by other young graduates already employed in the company. For young talent, their ex-peers, are the trusted experts.
However, a strong digital presence should not come at the expense of establishing direct contacts with students: job and career fairs, campus presence, educational partnerships, business games etc, are all still important. This generation also needs human relations, mentoring and coaching.
In a globalised, fluid and graduate-friendly job market, employers who want to engage, attract and retain the best young talents, must be proactive and sincere.
Manuelle Malot from is a specialist in graduate recruitment and career management. She is an author and recognised expert on new generation career and workplace trends. She has more than 25 years of experience advising both executive professionals and organisations on the changing world of work.
Manuelle Malot
Director, Alumni Careers and NewGenTalent Centre
EDHEC Business School
Tel: +33 (0)3 2015 4500
www.twitter.com/EDHEC_BSchool?lang=fr
Editor's Recommended Articles