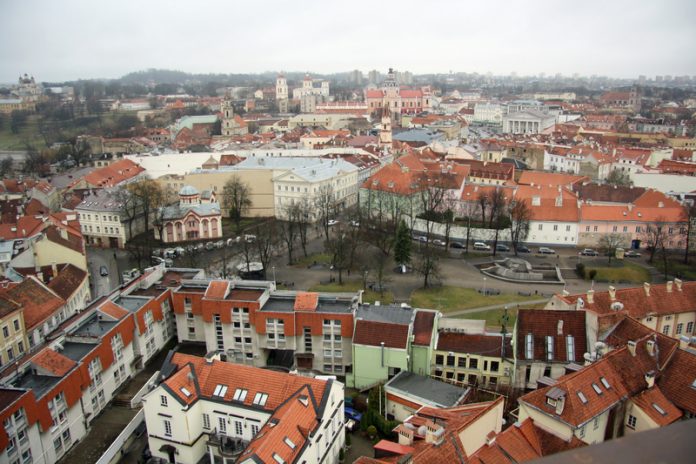 Lithuania has announced it will be home to Europe's first Blockchain centre, making it the gateway for blockchain in Europe
As well as setting an example for blockchain in Europe with the issuing of an e-money license to various companies, Lithuania is set to open the first International Blockchain Centre on the continent.
The Centre aims to unlock blockchain technology for businesses and the public sector, connecting blockchain investors internationally.
Similar centres already exist in Melbourne and Shanghai, which recommended their Lithuanian counterpart due to its technological advancement.
The Blockchain Centre Vilnius will also provide support for startups, raising funds and providing contacts with investors, collaborators, and the Melbourne and Shanghai centres.
Antanas Guoga, Vilnius centre founder and member of the European Parliament, said:
"Lithuania is stepping in by offering a globally represented blockchain hub and enabling regulatory environment."
"All European countries can take an advantage and unlock the potential of this technology in various sectors."
The centre has already attracted high-profile investors including Fintech and other global companies, and the Central Bank of Lithuania has established a 'startup visa' which will allow non-EU citizens to work in Lithuania and elsewhere in Europe.
Lithuania is home to one of the world's fastest internet connections, which allows businesses to be set up quickly and makes it easier to host remote meetings.
Centre facilities
The Centre is set to open in late January 2018.
It will include shared offices and co-working spaces and house investors from around the globe.
Guoga added that the Centre is representative of the attitude towards blockchain in the European Union.
One major shareholder in the Centre is Fintech, which is part of the country's aim to become the Fintech capital of the Baltic region.
As well as providing fast internet, Lithuania has looser regulations when it comes to starting businesses.
It is easier and faster to obtain a license to become a competitor in the financial sector and a specialised banking license costs €1 million, five times less than other EU countries.
The EU as a whole is looking to encourage startups in order to compete with US industry and silicon valley businesses.
Editor's Recommended Articles