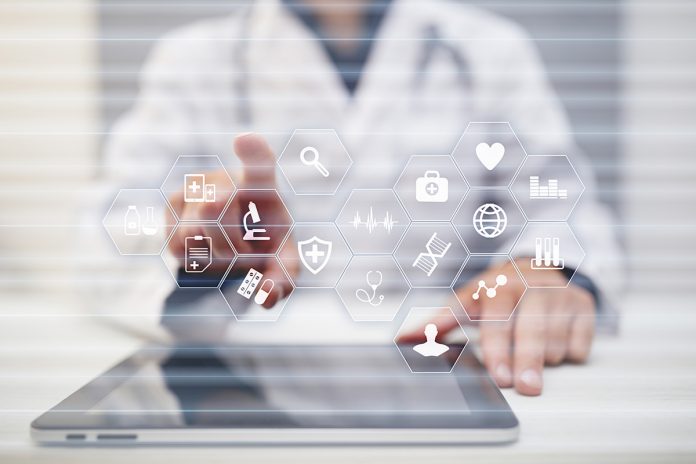 Ben Wood, Director of Operations & Sales at Klinik Healthcare Solutions UK Limited explains how Klinik, is the digital primary care solution is going creating automated patient flow, which is entirely localised
Healthcare tech is a lightning-paced, highly competitive, continuously metamorphosing arena where new advancements and breakthroughs are the lifeblood. Being the latest discovery is the industry zenith but a resounding success in one country that does not denote a triumph in another. This is something being navigated right now by tech wunderkinds, Klinik Healthcare Solutions. With a user-generated triage solution that assesses, diagnoses and directs patient flow with near-perfect accuracy, their system has been lauded in the home country of Finland.
Now bringing their offering to the UK and consequently the idiosyncrasies of the NHS, their artificial intelligence (AI) technology needs to prove itself as fully flexible too. Used by doctors, nurses, healthcare specialists and the general public, it's no small undertaking to develop an interface perceived by patients as equal to describing their symptoms to a trusted GP.
"We're incredibly proud of our user input system and we've seen it work in 300 clinics across Finland to reduce waiting times and optimise efficiency but we're all too aware our offering has to convert into different markets," says Petteri Hirvonen MD, Chief Medical Officer at Klinik Healthcare solutions.
"The UK and Finland have many similarities but they're by no means identical, so it's not an off-the-shelf situation. The technology is first class, we know this, but it's only a success if it works in real-life situations, for real people."
This is why Klinik have been so painstaking in their trialling within NHS organisations. With a game-changing AI offering able to help nurses make more informed, confident decisions about patient care without relying on GP support and encourage patients to use self-service triage to remove pressure from frontline practice staff, it was crucial to find a platform to test and tailor their offering to the UK market.
Enter Kernow Health CIC's 'Sandbox Approach', offering companies a way to sample and improve their products in real-life NHS clinical environments. By linking tech companies directly with practising medical teams, the initiative speeds up and simplifies this validation process so doctors, support staff and patients alike can start benefitting from new technical solutions sooner.
An initial collaboration with the University of Plymouth produced a series of workshops with leading research teams gleaning insight into how to make Klinik's AI offering even more bespoke to the UK market and the NHS.
As an extensive research centre for emerging healthcare technologies, the team at Plymouth University offered crucial feedback to Klinik in how NHS doctors are trained to work in the community. "Gaining an academic perspective from the University of Plymouth's Centre of Health Technology (CHT) has been of great benefit," explains Hirvonen. "We asked them to map out the current processes in three GP practices so that we could gain a better understanding of how they currently organise triage and therefore how digital triage could be best deployed."
Klinik then went onto work with the three GP surgeries across the South West to live-test its adapted product. All practice staff and patient test groups were given free-reign with the user interface to evaluate. Aspects, such as symptom input, urgency detection, decision support and an online messaging system whereby staff can communicate with patients in real time where all analysed in-depth for user experience.
"What's so positive about this process is we couldn't have predicted the findings," explains Ben Wood UK Director of Operations & Sales at Klinik.
"Of course, we were thrilled to hear how positive the feedback was but even more useful, were the critiques. Key learning for us was in communicating wait times. Our Finnish model has them as a generic standard but NHS GP staff asked us to go one step further and have an option for them to set their own wait times that patients could see and, therefore, manage their expectations.
"This is something that for us is a minor update but will make a considerable difference for NHS medical professionals and their patients."
Working on a global platform is today's industry standard but as Klinik is appreciating, the blanket approach is not an effective model. Technology can span continents but only if carefully translated to that region's unique characteristics. Healthcare systems are so acutely location-centric that any tech model must be agile enough to translate seamlessly to each local market. Enter the new era of being global-local; for the healthcare tech industry at least, it certainly seems the brightest way forward.
Ben Wood
Director of Operations & Sales
Klinik Healthcare Solutions UK Limited
Tel: +44 (0)7817 287 834
www.klinikhealthcaresolutions.com
*Please note: This is a commercial profile
Editor's Recommended Articles